Image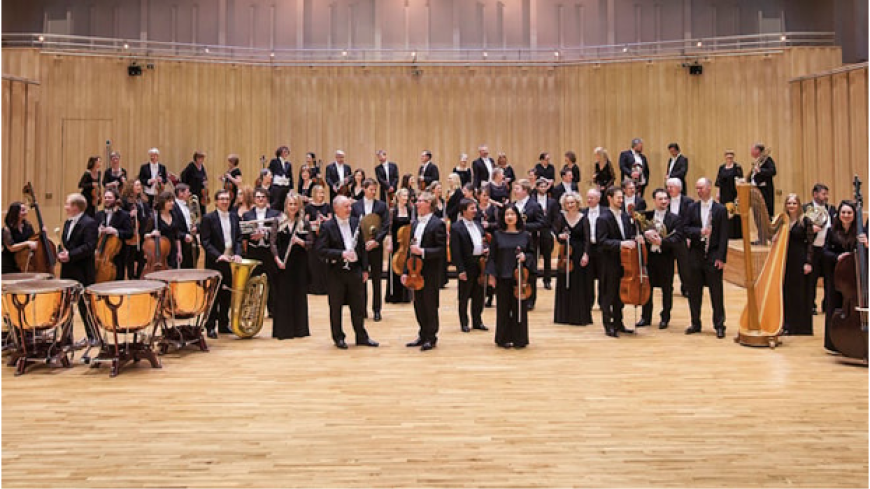 Company
Royal Scottish National Orchestra and Edinburgh Festival Chorus
Production
Tippett, Concerto for Orchestra; Tippett, A Child of Our Time

Performers
Sir Andrew Davis (conductor), Aidan Oliver (chorus director) Masabane Cecilia Rangwanasha (soprano), Dame Sarah Connolly (mezzo soprano), Russell Thomas (tenor), Michael Mofidian (bass).

Tippett's Concerto for Orchestra was written for the Edinburgh International Festival and first performed in the Usher Hall in 1963. What triggered my memory what seemed to me at the time to be the interesting  positioning of  the xylophone in the centre of the orchestra. And so it was for us, the sixtieth aniversary of that first performance. A work in three parts, beginning with three conflicting segments of the orchestra and going on to a second movement of just strings. It finishes with every instrument involved. A very good taster for the second half.
Sir Andrew Davis knows the Royal Scottish National Orchestra well and with a first class line-up of soloists and the full Edinburgh Chorus behind, we were in for an emotional treat with Tippett's secular oratorio A Child of Our Time. Secular except Jesus gets a mention. In the lead up to the Second World War, Tippett was a troubled man in his early thirties. He was struggling with pacifism and news of the atrocities coming out of Nazi Germany, in particular the revenge meted out on a teenager. But he was also bothered about his homosexuality - still very much forbidden under the law in England. 
The four soloists were absolutely ideal for their parts; I particularly enjoyed listening to soprano Masabane Cecilia Rangwanasha. Mezzo soprano Dame Sarah Connolly is a delight, an old hand and always very welcome. The tenor Russell Thomas and bass Michael Mofidian were inspirational. But, of course, it was Sir Andrew Davis who brought it all together - sitting on a high stool most of the time but quite prepared to stand and get closer to one section or another of the Orchestra, and directing the first class Festival Chorus at the same time. Tippett's oratorio is best known for its inclusion of African American spiritual music not least in the closing moments 'Deep River'. The youngish musician sitting next to me was overcome by emotion at the end; I too knew what he felt. Conductor, Orchestra, soloists and Chorus gave us a treat of a performance. 
Event: Sunday 20th August 2023 at 7pm