Image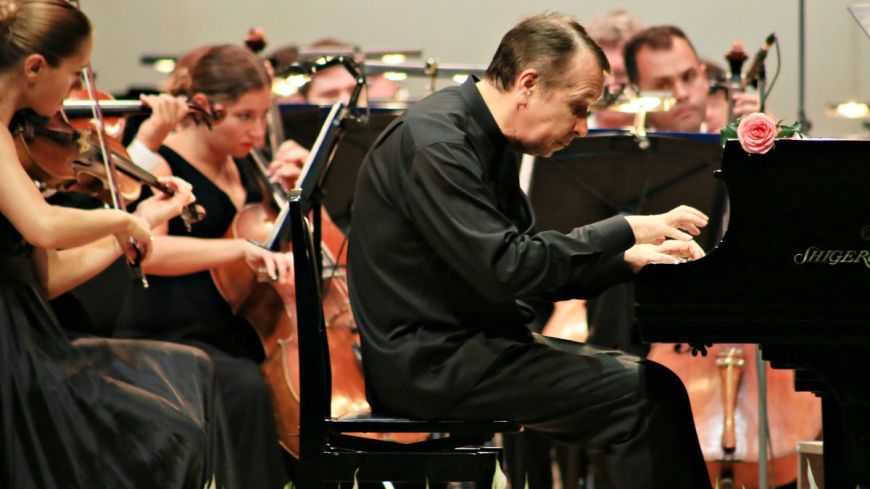 Performers
Mikhail Pletnev (Piano), Chopin (Composer)
Chopin, who was reticent by nature, preferred to perform in the intimate environment of salons, so it was quite a challenge to replicate a salon atmosphere in a concert hall which seats two thousand people for this performance of a selection of his works.  But on Thursday, 17 August, at the Usher Hall, Mikhail Pletnev succeeded in doing just that.
A Russian by birth, who now resides in Switzerland, Pletnev is one of the most accomplished pianists in the world as was evident in his superb interpretation of Chopin's complex emotions inherent in his compositions.  Chopin is one of the few composers whose music enables pianists to transcend rigid timings and thoroughly immerse themselves in the music and this was precisely what Pletnev did.
Playing on his Japanese Shigeru, kawaii grand piano and sitting on a chair, rather than a piano stool, Pletnev chose to devote the first half of the performance to illustrate his virtuosic playing – the Polonaise Op no1; the Fantasie Op 49; the Polonaise-Fantasie Op 61 and the F sharp Barcarolle.  
This was a tour de force and despite the volume of people in the audience there was not a sound to be heard at the end of each piece.
After the interval we were treated to a selection of Nocturnes.  In these compositions Chopin succeeded in encompassing, in a matter of minutes, the whole gamut of emotions which Pletnev uniquely illustrated.  His playing is exceptional.  He is technically brilliant, as are many other famous pianists, but the difference with his playing is that he truly engages in the heart and soul of the compositions, creating the most exquisite interpretation of these heart-rending pieces.  
He concluded his Chopin recital with the Polonaise in A flat major Op 53 and I have never heard the repetitive octave runs played at such a speed.  It was phenomenal.  Indeed, the whole recital was truly a memorable, astonishing performance much appreciated by an extatic audience.
Image CC-BY SA Russian National Orchestra