Image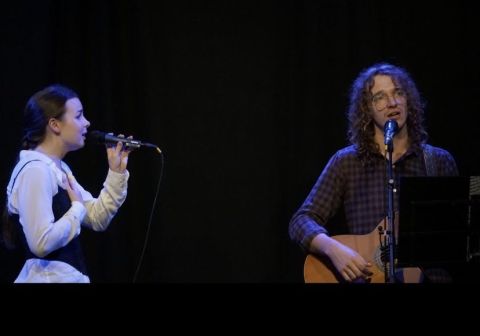 Company
Very Rascals Productions
Production
Claire Feuille (writer), Rose Van Dyne (director)
Performers
Claire Feuille, Emily Perrault, Charlie Wilson,
Like Other Girls is an exploration of the typecast of historical fiction female leads in musical theatre - or, as the description puts it, "a sensible roast of musical theatre's finest historical women."
Using a mix of well-known and semi-obscure songs, she painted a clear and vivid picture of the plot devices used to create this type of heroine. 
Between the songs, Claire gave us the history of the 19th-century musical theatre ingenue and the formula used to create her - a plucky young woman who wants more out of life and falls in love - then loses her lover - and finds her love again with the help of a sidekick.
Claire also spoke openly about her experience trapped in the 21st-century societal view of women and feminity and her desire to break free of it.
I loved the history lesson and seeing her life reflected in her song choices, but I wish her delivery were a little less casual and a little more theatrical storytelling.
At times, Claire would introduce the song and its origins (ex: Something Rotten, a show about Shakespeare) and other times not, but it would have been nice to have this context for every number. 
The other performers rounded out the show nicely, especially Emily Perrault, whose voice of soul and power blew me away. 
A clever idea that turned into a charming show, especially if you're a musical theatre fiend who loves historical fiction. 
Tickets here
Aug 15-27 | 18:45/19:45
Suitability: 12+ (Guideline)