Image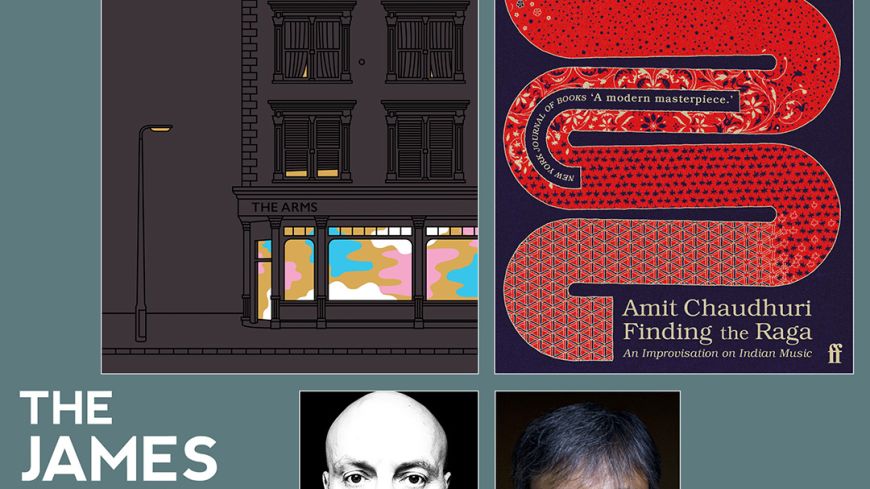 Company
Edinburgh International Book Festival
Production
The University of Edinburgh
Performers
Dr. Simon Cooke, Dr. Benjamin Bateman, Hanif Abdurraquib, Amit Chaudhuri, Maria Stepanova, Sasha Dugdale, Frances Wilson, Kaitlyn Greenidge, Keith Ridgway, Bryan Washington; Matthew Krishanu & Sam Jordison representing the late Uschi Gatward. A team of four PhD students. Sally Magnusson (chair).
The James Tait Black Prizes in association with the University of Edinburgh, were once again announced at a live public event at the Edinburgh International Book Festival.  Founded in 1919 to commemorate James Tait Black's love of good books, they are the longest-running literary awards in the UK.
This is a most inspiring story: Janet Coats was part of the renowned thread manufacturing family, J&P Coats in Paisley. Her husband, James Tait Black, an alumnus of the University of Edinburgh, was a partner in the Edinburgh publishing firm A&C Black, now part of the Bloomsbury Group, and after his death in 1911, Janet who was a poet, preserved their joint book collection. When she died in 1918, her Will endowed various philanthropic and charitible funds to support libraries and education as well as a bequest to create the James Tait Black Prizes for fiction and biography, stating that each book should be, "Judged from a literary standpoint but taking the word in its fullest and widest meaning."
Previous winners include novelists of fine literary distinction - Angela Carter, Graham Greene, DH Lawrence, Ian McEwan, Muriel Spark, and Evelyn Waugh, alongside eminent biographers - Peter Ackroyd, Martin Amis, Quentin Bell, John Buchan, Richard Ellmann, Hermione Lee and Lytton Strachey. 
The English Literature department at the University of Edinburgh is the oldest in the world and the judging panel for the Prizes comprises of a group of PhD students led by two members of academic staff - Dr Benjamin Bateman (fiction) and Dr Simon Cooke (biography).  From the submission of several hundred books published in the past year, the selection teams read and consider the merits of each book to reach a consensus for the two shortlists.
 "The postgraduate readers and I were exhilarated by the way this year's shortlist opened up connections across different art forms, languages and cultures – a dazzling creative performance in its own right."  Dr. Cooke.
 "My student readers and I were bowled over by both the imaginative reach of this year's shortlist and by the authors' commitment to sharing lives and stories that are not normally given centre stage."  Dr. Bateman
Biography: A Little Devil in America: In Praise of Black Performance, Hanif Abdurraqib, Finding the Raga: An Improvisation on Indian Music, Amit Chaudhuri,  In Memory of Memory: A Romance, Maria Stepanova, translated by Sasha Dugdale, and Burning Man: The Ascent of DH Lawrence, Frances Wilson.
Fiction: English Magic, Uschi Gatward, Libertie, Kaitlyn Greenidge, The Shock, Keith Ridgway and Memorial by Bryan Washington.
The chair of the event, Sally Magnusson, (BBC news presenter and novelist), began by asking four of the PhD students how they approached the task of finalising the shortlist. What was their critical method, what were they looking for? 'A balance of content and style, to challenge how we see the world. We look for literary excellence, a work of art, innovation, structure and form in exciting ways of telling – it's both an exciting and joyful selection process.' 
Sally then discussed the four contenders in each category with Dr Cooke and Dr. Bateman, respectively, followed by a conversation with the writers, (as well as a translator and publisher), either in person on stage or on line from their booklined studies around the world.  Credit due to the technical team which ensured a series of slick, seamless zoom-style interviews shown on screen. 
The £10,000 prize for biography was awarded to Amit Chaudhuri for Finding the Raga: An Improvisation on Indian Music, (published by Faber) - an exploration of the author's relationship with North Indian classical music.  Chaudhuri is also a novelist, poet & performer, a Fellow of the Royal Society of Literature and Professor of Creative Writing at Ashoka University. 
Dr Cooke summed up Finding the Raga as "a work of great depth, subtlety, and resonance, a beautifully voiced, quietly subversive masterpiece in the art of listening to the world". 
Amit Chaudhuri was clearly very surprised and thought that the judges had taken a risk in selecting his book which was most unexpected due to the three other excellent biographies. This is a diary, memoir and cultural history,  written, improvised and composed as a form of living, relating music within time, place and moments.
Keith Ridgway was then presented with the £10,000 prize for fiction for his fifth novel, A Shock, (published by Picador), which has taken eight years to complete.  Over nine overlapping chapters, it follows the lives of several characters in south London.  Born in Dublin and based in London, Ridgway's work has appeared in The New Yorker, Granta,  and other magazines. He is a winner of the Prix Femina Étranger, The Rooney Prize for Irish Literature, and the O. Henry Award.
Dr Bateman described A Shock as "a sensitive, creative, and highly humane examination of lives that, in so much other fiction, would be relegated to the status of minor characters".
Keith Ridgway was not present in person at the event and when his name was announced he looked visibly astounded on the large screen.  "I was not expecting that!" he commented,  'this is such an honour given the names of previous winners over the years'. 
The location of South London - the streets pubs and neighbourhood - is based on where he has lived for ten years, introducing loosely linked characters to relate a contemporary story about economic pressures, Brexit and the political mood; gritty realism mixed with an optimistic sense of joy and humour. 
The James Tait Black Prizes continues to evolve since the first presentation over a century ago.  Since 2017 the University has also run a free online 'Book Club' course in partnership with the Edinburgh International Book Festival.  The Massive Open Online Course (MOOC), 'How to Read a Novel' draws on the James Tait Black fiction shortlist and to date has attracted more than 60,000 participants from across the globe.
The James Tait Black Prizes 2022, was, as always, a most illuminating and inspiring occasion, a time to discuss, debate and celebrate all the eight books selected this year for these prestigious literary awards. 
This event took place at the Edinburgh International Book Festival on 24th August, 2022 and a recording is available to watch on demand on line until 1st October, 2022
https://www.edbookfest.co.uk/the-festival/whats-on/celebrating-the-shortlists-of-the-james-tait-black-prizes-1
For more information on the James Tait Black prizes organised by the University of Edinburgh:  https://www.ed.ac.uk/events/james-tait-black