Image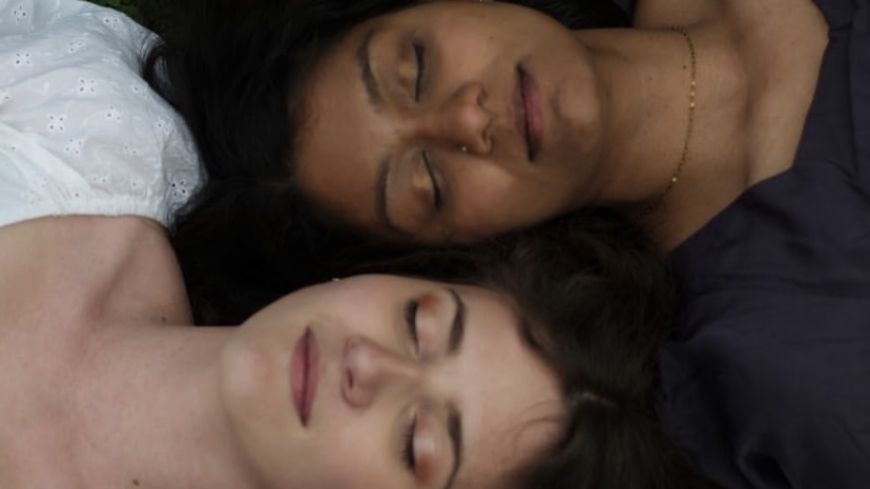 Company
Hard Luck Musicals
Production
Marina McCready (writer/composer), Felix Elliott (composer/MD), Emily Bretz (producer), Ella Joralemon (director), Mary Offer (musical director)
Performers
Sukanya Subramaniyan (Antigone), Marianne Ryall (Ismene), Jas Ratchford (Haemon), Jasmin Thien (Tiresias), Jack Lawrence (Creon) ,Katy Lawrence (Doris) Jacob Robinson (Pat), Ollie Taylor (Chorus) Mingqi Yin (drums), Megan Robinson (flute), Mary Offer (viola), Bill Willstead (guitar), James Macconnachie (guitar), Felix Elliott (keys), Freya Prince (bass)
When something has been around for as long as Antigone has, it will receive hundreds of retellings. Some will seek to recreate it in its most original form, and others, like Antigone: The Musical, will add a six-piece band and incredibly catchy lyrics that could easily end up on Spotify.
Antigone: The Musical isn't the first historical story to get a modern-day musical makeover; I couldn't help but think of Six: The Musical, which also started at the Fringe.
Some of the new versions of the characters are fun and entertaining. Evil Creon now sings and dances, the Chorus plan an uprising in the local pub, and Tiresias, the wise prophet, wears a jesters hat. 
Antigone, Ismene, and Haemon remain mostly true to form. Antigone still solemnly swears to honour her brother; Haemon still confronts and stands up to his father, and Ismene is still fearful but supportive of her sister- but this time around, they all survived.
The songs make the show; Creon's "Everybody Needs a Villan" brought some of the biggest laughs, and "How You Make a Funeral" was hauntingly gorgeous and powerful.
But at times, they are also the downfall - a sad solo immediately followed by a comedic group song - and then back to a sombre solo felt a bit like whiplash.
I also felt that the titular character didn't get as much of a chance to shine as I expected - Ismene was just as (if not more) prominent than her sister; and while she is a joy to watch onstage, it felt strange at times that it should be her show, not Antigone's.
Overall a fresh and new way to present one of the oldest stories, Antigone: The Musical has all the makings of a future West End debut. 
Tickets here
Aug 22-27 | 19:20
Suitability: 12+ (Guideline)