Image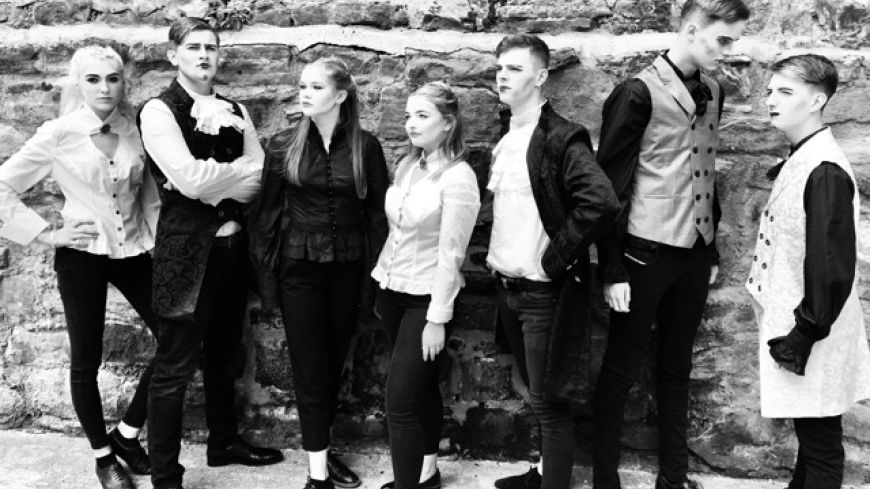 Production
Ella Shipman (director)
Performers
Hannah Armstrong (Seamstress), Izzy Crisswell (Cook), Freddie Capper (Pied Piper), Ted Grainger (Prince), Olly Hilton (Politician), Elissa Wilson (Poet), Ben Wilson (Priest).
This performance would appease parents at a drama club showing but not as a Fringe Production. A cast of young adults stumble through seven stories by Carol Ann Duffy, our beloved Poet Laureate of the last ten years. They dress in Victorian styled black and white lace with shocking white face paint and red lips. That's unfortunately where the attention to detail ends. This was little more than a dry reading of Melly Still's dramatisation of Duffy's folk tales. Many productions with young casts rely on interesting, eye catching story telling devices, such as puppetry, singing, instruments, soundscapes, lighting or movement sequences. Due to the sense of magic and wonder in Duffy's stories, inventive methods are necessary. Unfortunately none are used in Rats' Tales.
For instance, 'The Stolen Childhood' gives a perfect opportunity for shadow puppetry, however instead the young girl's shadow is removed with cardboard scissors and bits of poorly cut fabric. 'A Little Girls' dollhouse was created by four actor kneeling. Not enough to spark anyone's imagination.
A few actors remained disconnected throughout and had a tendency to break character. The focus on narration above all else, left no space for the performers to react or explore the deep emotion of their circumstances. However another star is given purely for the efforts of Hannah Armstrong, Freddie Capper and in particular Izzy Crisswell, who showed great potential. This production did nothing to harness their talent and instead came off as incredibly lazy.
Dates and Times: 5-10 August, 12.40pm.
Suitability: 8+
Prices: £7 (Concession: £5, Family: £3)