Image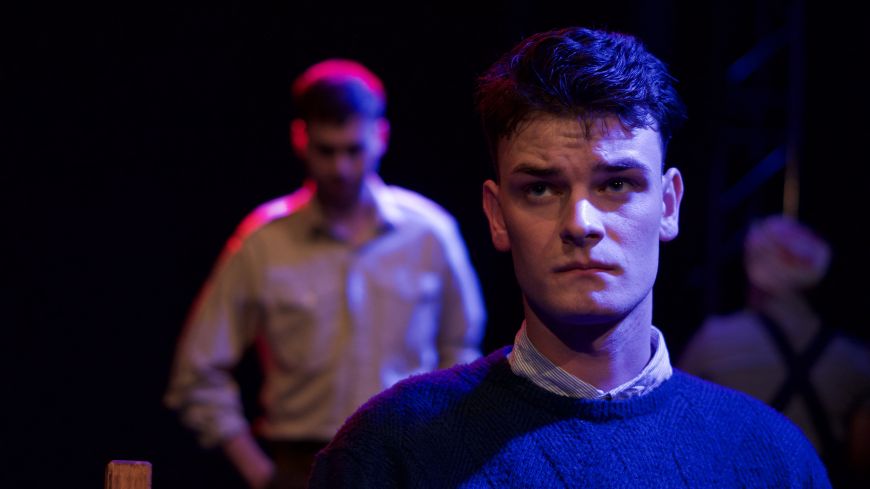 Company
Blue Moon Theatre Company
Production
Tara Morgan (Playwright); Chlöe Standen (Playwright); Leo Han (Director); Kirsty Hamilton (Producer)
Performers
Dillon Rix (Oscar Harrison); George Chopping (Riley O'Sullivan); Charlie Coombes-Roberts (David Quinn); Bethan Hughes (Georgia O'Sullivan); Iona Cameron (Birdie Morris); Tom Fletcher (Harry Morris)
Set at the end of WWII, Lest You Forget is a touching play from this young theatre company. Looking at the impact of war on those involved in the fighting, it explores how relationships are affected and the choices made because of this.
The actors work well together as an ensemble, with several lovely moments where there are choreographed sections of movement, during dance routines and storytelling segments. In addition, a couple of the cast members perform songs that showcase their voices well.
In particular, there are interesting stylistic choices from director Leo Han, with striking moments that allow focus on the moment in hand, giving an otherworldly feel to the piece. Possibly more use of this style, or further development of it through the play, may have enhanced the atmosphere as the changes in pace are not quite as smooth as they could be. Nonetheless, this is a promising production that indicates there is much more to come from this company.
Times: 21-24 August, 5:15pm