Image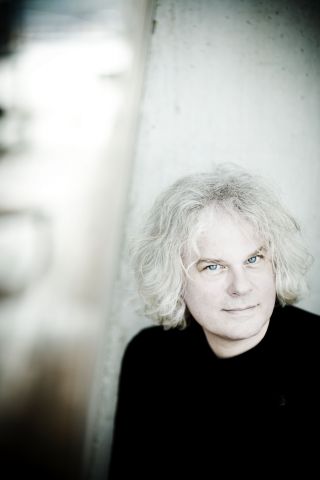 Performers
Ronald Brautigam fortepiano
This morning's concert at the Queen's Hall was a piano recital given by the accomplished Dutch pianist Ronald Brautigam. He was a playing on an 1837 Erard baroque grand piano, especially transported from Holland for his recital. The programme he chose to play was by two contemporary composers in the early, mid nineteenth century, Mendelssohn and Chopin. Both composers were virtuoso pianists and of course that requires any soloist to have similar talents, which Brautigam undoubtedly does.
The recital began with Mendelssohn's Rondo capriccioso Op 14. Juxtaposing delicate themes with terrific octave flourishes, it requires the pianist to be technically brilliant as does the next piece he chose to play – Chopin's Scherzo in B flat minor Op 30.
Two Chopin Nocturnes followed – Nocturne No 7 in C sharp minor and Nocturne no 8 in D flat major. A hallmark of Chopin's nocturnes are that he expresses every possible emotion in each nocturne, but always concludes with a calm, exquisite resolution, which makes his nocturnes unique.
Mendelssohn's 'Variations serieuses Op 54. The Variations are an exploration of the huge range of techniques a pianist requires to have to play them, and Brautigam's interpretation of them was superb.
Baroque instruments are sensitive to temperatures and as a consequence readily go out of tune so the piano was retuned during the interval.
Brautigam's recital resumed with Mendelssohn's 'Six Songs without Words' Op19. Explaining why there are no titles attached to these songs, only musical expressions, Mendelssohn said: "What the music I love expresses to me, is not thought too indefinite to be put into words, but, on the contrary, too definite." The final one – Andante sostenuto: Venetianisches Gondellied ("Venetian Boat Song") was followed by Chopin's Barcarolle in F sharp major, another composition inspired by the traditional Venetian Gondoliers boat song.
Chopin's lullaby 'Berceuse in D flat major Op 57 and his Polonaise fantasie in A flat major were the final pieces on the programme, the choice of which perfectly illustrated the musicianship of this hugely talented pianist. As an encore, he treated us to a beautiful interpretation of Chopin's Nocturne No 20 in C sharp minor (which was published posthumously) playing the final long run quite exquisitely.