Image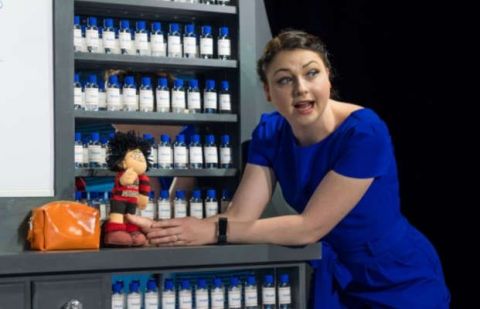 Company
Jade Byrne in association with LittleMighty
Production
Jade Byrne (Writer),
Jade Byrne has had a lot of pricks in her life. Over 70,000 to be more precise. Diagnosed at 4 years old with type 1 diabetes, Jade has had a lot of questions to answer in her life: 'Can you still eat cake?' 'Can diabetics drink alcohol?' 'Did you used to be fat?' 'Is it contagious?'. Pricks, a mixture of comedy, storytelling and soundscapes, has been developed to answer those questions and a lot more!
From her first hypoglycaemic attack, through her teenage years of dance classes and classroom crushes, and out into the adult world of dating & probability of procreation, Byrne tells of how her family have coped with this life-changing illness.
Byrne gives a warm performance in the intimate venue of Pleasance Courtyard's Cellar venue, never drifting too far into self indulgence. Although the pace drooped slightly in the middle, Byrne's energy never wavered.
Among the backdrop of insulin bottles, Byrne plucks from within them the voices of her devoted parents, friends and other diabetics to share their stories too.
Pricks answers a lot of misconceptions surrounding this incurable condition offering an education to the ignorant, reassurance to the concerned, hope for the afflicted. And yes, they can eat cake!
Runs 1 - 27 (Not 8,15 & 22)