Image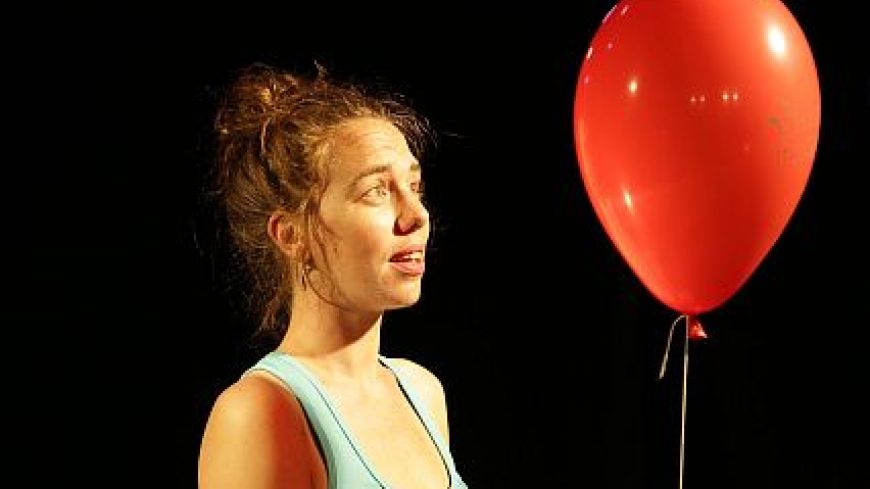 Production
Grace Chapman (writer), Ellie Simpson (director/producer), Anna Dominian (assistant director), Julian Spooner (movement director), Chris Bartholomew (sound designer), Greg Cebula (lighting designer).
Performers
Grace Chapman (Maddy).
Got nowhere to run to, baby, nowhere to hide
It's not love, I'm a running from …
Maddy has her playlist ready for her marathon attempt. She just turned the big three O, a milestone birthday and, with lycra running gear, charity T-shirt, water bottles and a balloon, she seems prepared but nervous.
She even has a plan which includes; Mile 5: Hydrate, Mile 7: Playlist, Mile 10: Stretch, Mile 25: Who fucking knows? The furthest she has ever gone is thirteen.
She is not exactly an elite athlete, having found all sorts of excuses not to train she is near the back beside a sinewy old woman and a pantomime horse. She is there alone, which is fine as she is a bit of loner, but there is also her constant companion, the critical voice in her head.
She needs to convince herself that she can do this or she can just walk away. But this decision goes further than commitment to the race. The previous night her boyfriend has shown her a sign, a banner saying that he wants to share the end with her, to stay with her to the finish line.
As she runs, her doubts keep pace. She is not a finisher, with plans incomplete and one-time goals unmet. Is a potential future of being shackled by a wedding, house and kids the right thing - or perhaps a fresh start with aspirational possibilities?
She is faced with her friends drifting away, her mother growing old, and diverting these only leads to thoughts of her racing biological clock as she imagines a game-show gambling with her fertility. Choices, choices, choices … and doubts. Will she stay the course?
This is almost a monologue for two voices as she is harangued and argues with her sound tracked internal voice. It's an inventive and clever way of depicting the inner struggle, but once the conceit is exposed the plot fairly much hits "the wall" in ways in which it can develop, limited to adding new issues. The oft-used gameshow element doesn't feel entirely in keeping.
Often funny, but with thought provoking more painful moments, the performance is (naturally) physical, energetic but also engaging and the highly experienced team deliver a polished production.
As an unusual one-woman show, it's worth going the extra mile for.
Show Times: 3rd to 26th August (not 14th or 21st) 2018 at 1.30 pm.
Tickets: £9 (£8) to £11 (£10).
Suitability: 14+ .