Image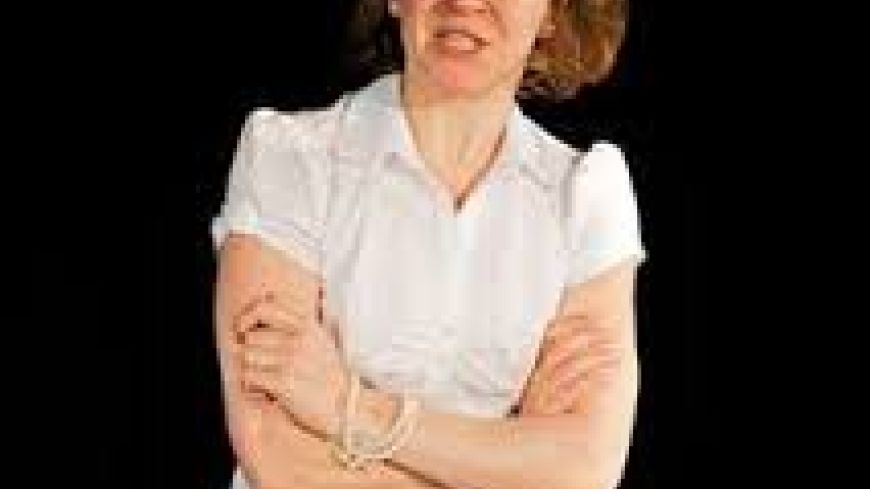 Company
Supporting Wall - Royal Exchange Theatre
Production
Philip Ridley (writer), David Meercatali (director)
Performers
Gemma Whelan (Andrea)
In the aptly named Beneath studio theatre downstairs at Pleasance Courtyard, a few rows of seats are placed on three sides of the bare stage.
The lights dim and a young, thin, nervous girl wearing blue jeans, white blouse with a flower hairslide, walks slowly on. This is Andrea, aged about 15, who proceeds to relate the story of her tragic life so far, "It's about me, telling the truth".
Through a 75 minute monologue, a fast shifting series of anecdotes and memories it feels like she is in a witness box, we are the jury. A chance to relieve the burden of hidden secrets or perhaps confess to dark deeds she has committed.
It's quickly revealed that her family life was totally dysfunctional, her father in prison and a mother , "a slut", who could not care less. She's sent packing to stay with her grandmother whom she has had no connection so calls her Mrs Vi.
Gemma Whelan (Yara Greyjoy in Game of Thrones), is quite extraordinary in her natural ability to capture Andrea's blend of girlish naivety with streetwise, tough cookiness.
We hear of her exciting romantic dates with Tyrone who treats her like a princess. That is until she is forced to endure nights of dreadful sexual abuse by his friends.
In an instant she can turn from a quiet, tearful recollection of her mum and dad, to addressing random members of the audience with a vicious retort. The constant underlying refrain is "It's not my fault.!"
Andrea, fragile and frightened, stands alone with the flower in her hair like a modern day Ophelia: hysterical and haunted by these bitter experiences and "sadness in her life."
Dark Vanilla Jungle is the first play staged at the Edinburgh Fringe for Philip Ridley, writer of the award winning Tender Napalm, and the film, The Krays.
The heartbreaking scenario in this emotional drama is clearly a realistic narrative – as observed in recent newspaper reports of paedophilia gangs and TV celebrities.
But the problem is that Ridley tries too hard, pushing all the buttons with a plot line which becomes so ludicrous it delves into fantasy. The earlier sense of truth is quickly diminished.
Show times
31 July – 26 August, 2013, 3pm