Image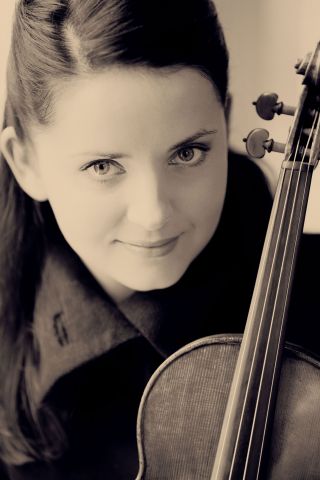 Company
City of Birmingham Symphony Orchestra
Production
Sofia Gubaidulina, Offertorium, Concerto for Violin ad Orchestra; Sibelius, Symphony No 2.
Performers
Andris Nelsons (conductor), Baiba Skride (violin).
Full marks to the solo violinist, Baiba Skride, who worked her way through the forty minutes of Sofia Gubaidulina's Offertorium. It is a serious and deeply spiritual concerto that takes its origins in the offering of the host at mass - in this case of the Orthodox Church, for Sofia Gubaidulina is half Russian, half Tatar.
It took me a while to get aligned to the music but by the last quarter I could well have been preparing to celebrate mass. Indeed, the changing positions at the back of the Orchestra of some of the players as they went to and fro some of the less usual instruments was reminiscent of clerical preparations around an altar.
Baiba Skride was born in Riga in Latvia and now lives in Germany, and although still young she has played with many of the world's greatest orchestras. She was playing the Ex Baron Feilitzsch Stradivarius violin of 1734 loaned to her by Gidon Kremer and her magic performance for us had been sponsored by Mr and Mrs James Anderson. Offertorium allowed the principal viola and cello players several moments of solo glory too.
The energetic Latvian born conductor, Andris Nelsons, has been the City of Birmingham Symphony Orchestra's principal conductor and music director since 2008. Both feet almost at lift-off one moment, and the next knees bent and arms urging the players on, and with quite a smile to go with it. No wonder he is popular.
After the interval, Sibelius' Second Symphony. Gone were the less traditional instruments and we listened to the four movements working their way to the grand finale. The audience loved it and we were given an encore - Sibelius' hymn-like Andante Festivo.
Event: 28 August 2012 at 8pm