Image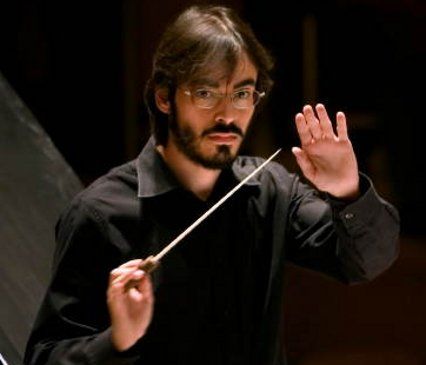 Company
BBC Scottish Symphony Orchestra
Production
Jonathan Harvey, Body Mandala; Jonathan Harvey, Speakings: Jonathan Harvey, ...towards a Pure Land.
Performers
Ilan Volkov (conductor), Arshia Cont, Gilbert Nouno, Jérémie Henrot, Clément Marie. (IRCAM computer music design)
Ilan Volkov was Chief Conductor of the BBC Scottish Symphony Orchestra between 2003 and 2009 and during this time they commissioned the three works by Jonathan Harvey now known as the Glasgow Trilogy. This was the first time all three had been played together. Despite the programme saying there would be an interval that, sensibly, was altered and the Orchestra played the three with only a slight reshuffle of instruments between each.
This is cutting edge music which I was immediately ready to think was not for me. But it was a large traditional symphony orchestra on stage and the players were clearly enjoying themselves. It did not take long to start enjoying what I was hearing.
Jonathan Harvey was born in 1939 and started as a chorister at St Michael's College, Tenbury, the very heart of traditional Anglican music. He became a cellist in the National Youth Orchestra and then a composer. He has been at the cutting edge of all that is new in electro-acoustic music. At the same time his spiritual journey has taken him to a deep interest and understanding of music in a Buddhist perspective. He is concerned with purification as a path to a contented state of great tranquility.
The first of the three was entitled Body Mandala and written after Harvey had witnessed purification rituals in Tibet.
The second, Speakings, involved electronics with the French team at their large computer set up in the midst of the stalls. Some of the flutes, at the front, were wired with gadgetry. The speakers at either side were enhancing the Orchestra's music but only gently and often with a garbled spoken voice, ending with babies crying.
Jonathan Harvey describes the third, ...towards a Pure Land, as a state of mind beyond suffering where there is no grasping.
In all, just 60 minutes. But the applause brought Ilan Volkov back on four times.
Event: Saturday 13 August 2011 at 8pm. To be broadcast on BBC Radio 3 at a future date.