Image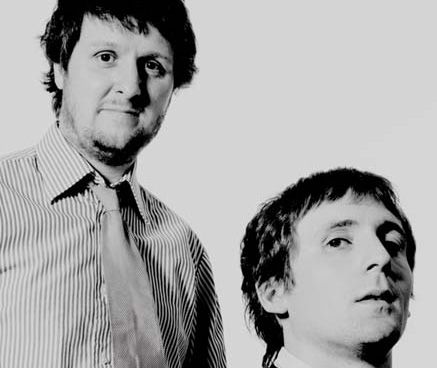 Production
Phillip Breen (Director), Tom Basden (Writer)
Performers
Tim Key, Jonny Sweet, Anna Crilly, Katy Wix, Tom Basden, Nick Mohammed
Political satire is hardly a new concept, but this piece by Tom Basden (if.comedy Best Newcomer 2007) manages to humourously inject new life into the subject with a fresh approach in an effortlessly delivered hour of fun.
A suburban garden shed is the setting for five adolescent adults to work on forming their political party; getting to grips with the lingo of bureaucracy whilst arguing over fair trade coffee and cake.
There's pompously sleazy Jared (Jonny Sweet), Mel (Anna Crilly) the braying liberal deficient of knowledge, the disillusioned competitive moper Jones (Basden), Phoebe (Katy Wix) the dim secretary who's prominently feminist until men protect her and Duncan (Tim Key); only invited because his dad owns a printers, he thought it was going to be the usual social gathering of drinking and couldn't care less about political hegemony.
The motley mix of young politicos start brainstorming, with their quarrelsome approach and gently debasing views, on how to change the world; working on their foreign policy ("what's actual terrorism and what's from a film?") while pondering the minefields of choosing a political party colour, a political party name and appointing a leader.
This delectably droll ensemble piece is dexterously written by Basden and laced with laugh-out-loud lines, delivered beautifully by a fantastic cast who perfectly encapsulate the feeling that the whole piece is ad-libbed. The quintet of actors master their timing, delivering the quick-paced, witty lines with zest as they jockey for position, make irrational decisions and squabble through their own egocentric selfish wants.
Phillip Breen's production is languidly static, allowing the audience to focus on Basden's sharp writing, and when there is no dialogue the action is bravely stiff in it's approach (look out for Key's excruciating water-pouring scene).
Party is silly fun etched with a seriously clever take on today's labyrinth of politics, human behaviour and the consumerist driven world we live in, climaxing into absurdity as it explores the danger of democracy. Wonderfully sustained throughout, this sketch-play embodies the feel-good factor and is a great ticket.
Times: Until Mon 31 Aug, 2.25pm
© Lindsay Corr, August 2009