Image (reusable)
Image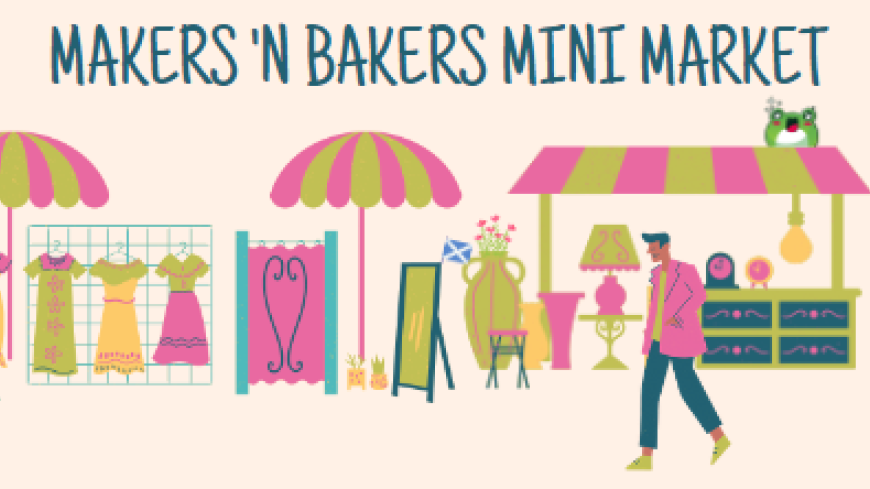 ? ????????? ?????? ?? ?????, ???????? ??? ??? ??????! ?
Come along join us at our first #MakersNBakers Mini Market on July 1-2 at @whitespace76 , where creativity and craftsmanship come to life! We're looking to showcase the unique and exceptional work of local artisans, designers, and makers. From handmade jewellery and home décor to photography, and more, the #MakersNBakers Mini Market offers a diverse selection of one-of-a-kind products that you won't find anywhere else!
So why should you come??
Well, not only will you be supporting small businesses and local talent, helping them to develop and grow, but you'll also have the opportunity to meet the people behind the products and learn about their creative processes. Whether you're shopping for a special gift or treating yourself to something new, the #MakersNBakers Mini Market is the perfect place to find inspiration and discover something truly special.
With FREE ENTRY, and being open 10-5pm both Saturday and Sunday, you can experience the vibrant and welcoming atmosphere at your own pace, while being surrounded by like-minded individuals who share a passion for all things handmade. With food, music, and lots of fun, the #MakersNBakers Mini Market is a family-friendly event that's not to be missed.
Join us for a weekend of creativity, community, and connection at the Whitespace Gallery #Edinburgh on July 1st and 2nd. We can't wait to see you there!