Image (reusable)
Image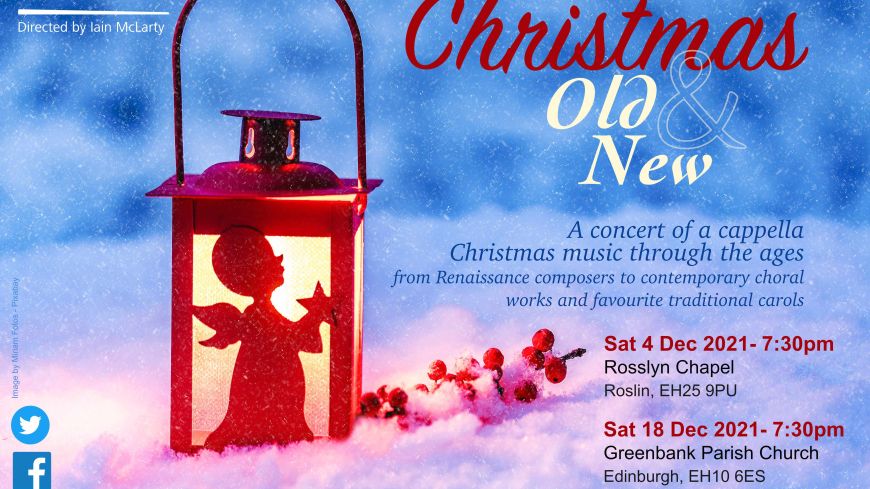 A concert of a cappella Christmas music through the ages from Renaissance composers to contemporary choral works and favourite traditional carols.
The Scottish Chamber Choir returns to live performance under direction of Iain McLarty with two Christmas concerts of beautiful a cappella music in the intimate setting of Rosslyn Chapel and the resonant acoustic of Greenbank Parish Church in Edinburgh.
The programme begins with a triumphant setting of  O Come, O Come Emmanuel by contemporary composer Ola Gjeilo and then travels back and forth through time, encompassing the evocative delicacy of Victoria's O Magnum Mysterium and the celebratory energy of Handl's Resonet in laudibus  to Tavener's modern jewel The Lamb and Rutter's exquisite There is a Flower.
We hope you will join us to celebrate Christmas with some of the loveliest seasonal music including traditional carols.