Image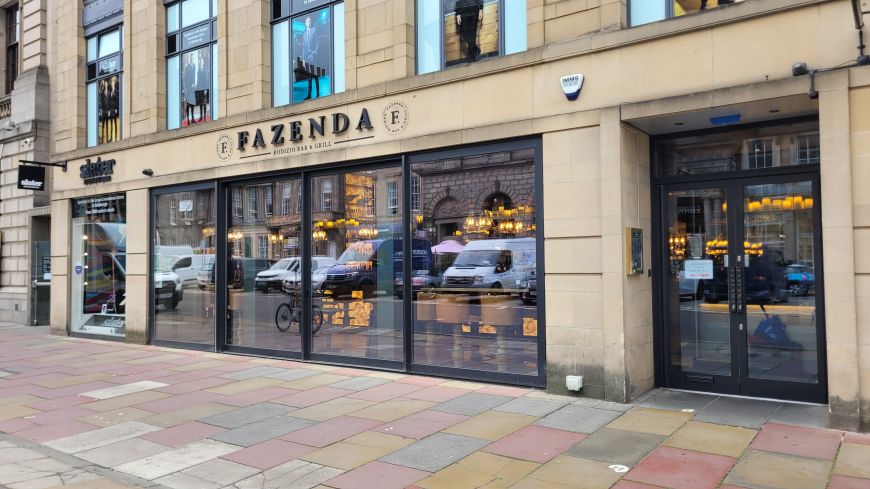 New Town Brazilian restaurant that offers a traditional Rodízio style of restaurant service and bar. Casual style and attentive service.
Rodízio meat is presented and served from a skewer at the table and then the rest of the plate is filled from a buffet.
Fazenda Edinburgh is part of a small chain. The restaurant opened in February 2018 on George Street. 
Booking online is available.