Image
Image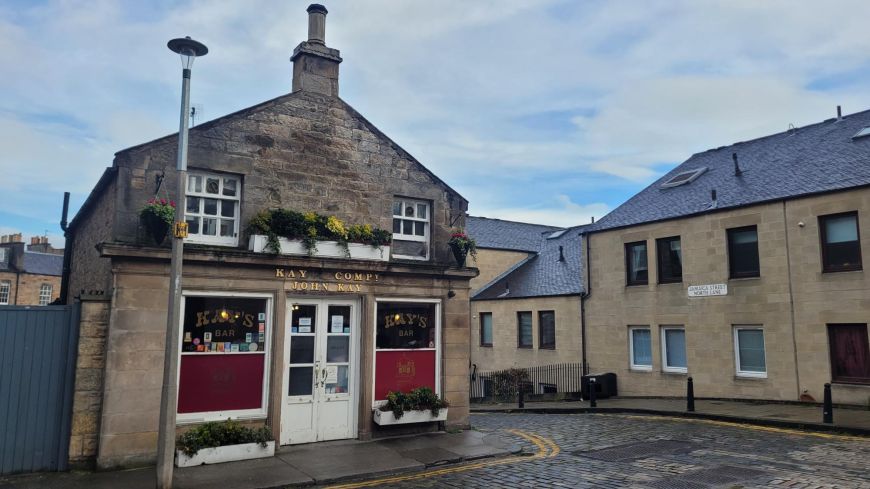 Kay's bar is a New Town institution, a wee, Victorian bar ensconced on the corner of a cobbled muse in the historic Georgian town. 
Frequented by genial locals, it's a great destination for someone who wants more of a real ale experience. Friendly bar staff will banter with you and are only too happy to let you sample an ale or two before you choose your tipple.
There's  a selection of permanent taps like Landlord IPA, Theakston Best Bitter, Guinness as well as a revolving selection of Scottish, craft ales from the likes of Loch Lomond brewery and Swanney brewery in Orkney. There's plenty of single malt choices as well.
Kay's doesn't have a great deal of room inside. It has been variously likened to one's living room (albeit one stacked with wooden barrels and a full bar) or unfairly like standing in a train waiting room. It doesn't take much for the pub to get packed out and it becomes a veritable scrum before and after big events like rugby internationals at Murrayfield.
There's a selection of basic food like brie and cold meat rolls, pies, crisps, scratchings, spicey wasabe peanuts. After 5pm any sandwiches that are left are free.