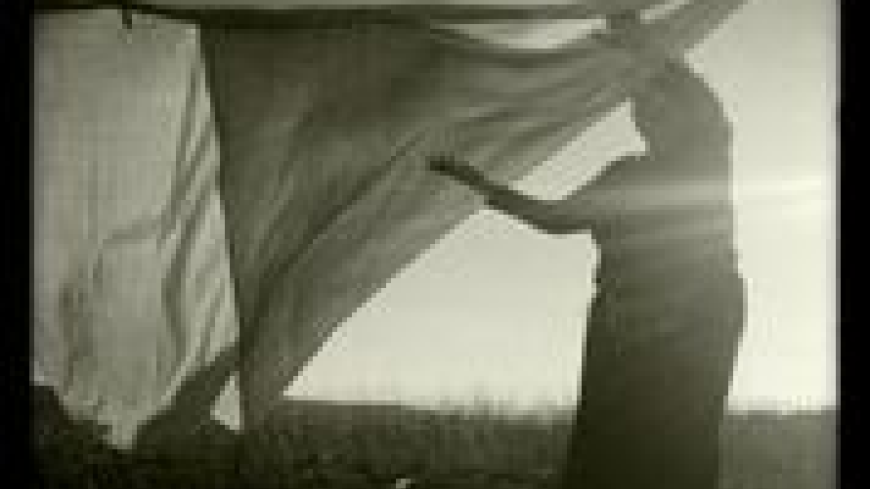 Production
Alex Rigg (designer and director), Francesca Bettini (dramaturg), Fabien Cartalade (music and sound), José Lopez (lighting), Florent Ginestet and Vélo Théâtre (film), Philippe Lefebvre / Flop and Vélo Théâtre (scenography), Devised by the company
Performers
Charlot Lemoine, Tania Castaing, José Lopez, Fabien Cartalade, Mickaël Chouquet
In this latest multi- disciplinary production from the acclaimed Vélo Théâtre with the long and intriguing title The Frog at the Bottom of the Well Believes that the Sky is Round, they fuse their own brand of inventiveness and wacky French humour with some serious philosophical musings on the indelible mark one's birthplace and home make on our lives.
In preparation for this intimate and immersive performance, small groups are assembled and greeted by the two retainers of Monsieur Brin d'Avoine, played by Charlot Lemoine and his comrade in service, José Lopez. In the tightly packed space, and among some frantic Gallic chaos and some comic ad libbing with some of the audience, we are offered hospitality. Their employer, Monsieur Brin d'Avoine, is a man who owns 400 homes, but what he really wants is the home where he was a boy. It is this home, with its contents and memories and where his heart lies, that we are invited to view.
It's not every day that you are welcomed to an event by a tall kilted man speaking enthusiastically in French. The rest of the spoken dialogue is almost entirely in French with an English translation read by Mickaël Chouquet. While it is a treat for any moderate French speakers to follow the dialogue, it is possibly frustrating for non - speakers to wait for the translations that may have made for a bit of an overrun of this performance.
There are elements of observational silent movie delights, as Lemoine and Lopez, playing Brin d'Avoine and his brother, create the interior walls of the house before our eyes. Some time could maybe be shaved here, by using the time when an actual film is shown against a sheet on a washing line, augmenting the narrative.
The Frog at the Bottom of the Well Believes that the Sky is Round may seem more than a little crazy at times but in the end its deeper meaning shines through as brightly as its exquisite lighting creations, and ultimately shedding some light on the show's title that we are formed by our experience.
The retainers return and introduce us to the gasp inducing skills of 'lightingologist' Philippe Lefebvre that come with a host of other surprises aimed to move and charm including detailed miniatures, reminiscent of the work of Scottish artist Will McLean, gracing the walls.
Turning full circle, the retainers return and the zaniness turns to a remarkable, quiet, experience that can remind those of us lucky enough to have warm memories of childhood how lucky we were.
Friday 2 February, 7.00pm & 9.30pm age recommend 6+