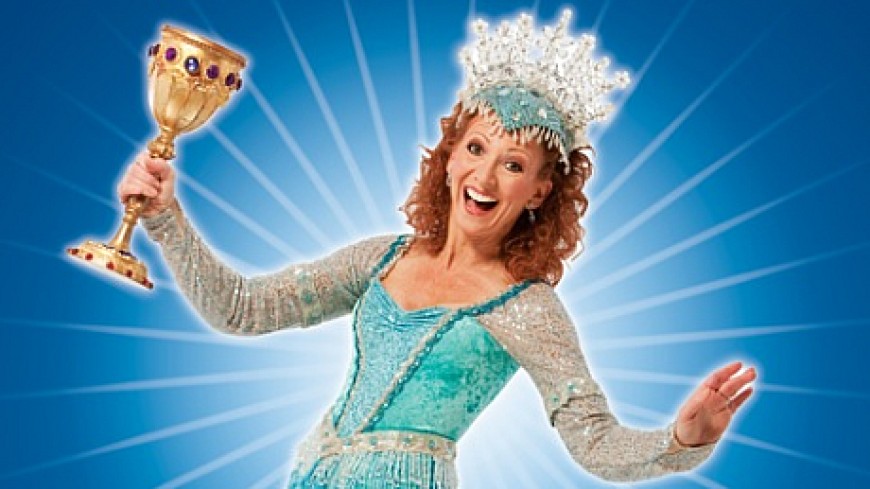 Company
Howard Planter for ATG
Production
Christopher Luscombe (Director), Jenny Arnold (Choreography), Tony Castro (Musical Director)
Performers
Steven Pacey (King Arthur), Bonnie Langford (Lady of the Lake), Todd Carty (Patsy)
Banish any budget blues with a visit to Edinburgh Playhouse this week. In times of economic depression audiences enjoy an escape from gloom either in the form of a lavish colourful production or something so divorced from everyday life that you can suspend reality for a couple of hours.
'Spamalot' described as "lovingly ripped off from Monty Python and the Holy Grail" by the show's publicists comes into the latter category.
While the story of King Arthur comes in many forms it is highly unlikely that even the most fertile or fevered brain could have produced this version. While the original passed me by back in the late 1960's its reputation for off-the-wall silliness preceded it.
From the outset, this is a romp through a very loose story on the lines of a pantomime. With the dialogue customised for an Edinburgh audience and updated to take account of recent news items, it's a collection of scenes that all seem to work with something to raise a good chuckle at every turn.
Explaining what you were laughing at to someone who was not there doesn't work too well it's one of these shows you need to enjoy for what it is. The humour is slapstick, sometimes bawdy and sometimes plain daft! There is even some audience participation, with one young woman finding herself onstage as part of the show (beware D1 in the stalls!).
In this production Bonnie lies over the Lake as the one and only Bonnie Langford plays the leading lady and as expected she commands the stage every time she appears.
While some of the songs are a spoof on the musicals that have provided her with a living, she is at her best in the solo item 'The Diva's Lament'
Todd Carty as the loyal impish, but apparently invisible aide to the King is a throw back to his role as Tucker Jenkins in 'Grange Hill' for those with long memories.
Steven Pacey as King Arthur covers all aspects of the role, commanding at times but mainly chief source of amusement with special mention for the stage fight scenes. There is a lot of clever stage 'business' in this show and while the sets are hardly West End some of the costume and costume changes are very good.
The principals are well supported by the Knights of the Round Table notably Kit Orton as Sir Lancelot. The 'Knights' and the Ensemble have to triple up and more in the various scenes and the creative choreography was out of the Ministry of Silly Dances'
Although not a large cast, every performer plays their part in filling the stage with colour and movement.
It's a short show by musical standards but an enjoyable way to spend two hours unburdened by any serious message except "Always look on the bright side of life".
Runs to Saturday at 7.30pm, with matinees at 2.30pm.