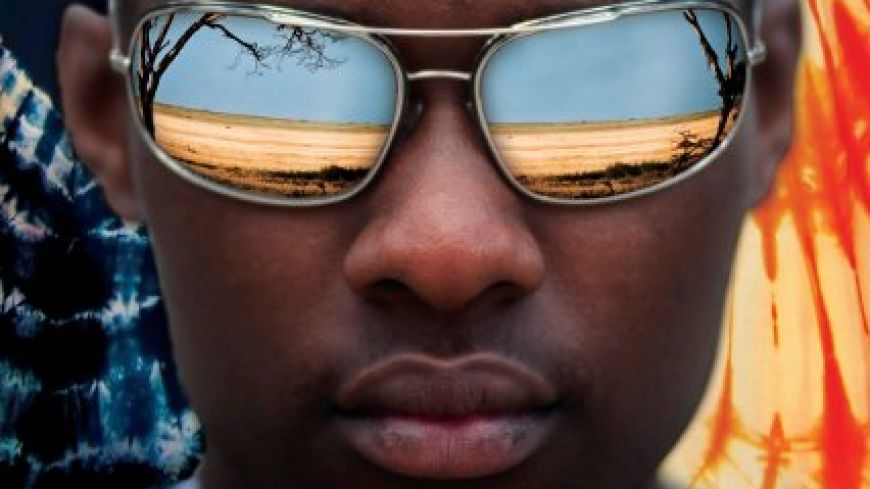 Company
Ankur Productions & Tron Theatre
Production
Tawona Sithole (writer), Shabina Aslam (director), Ricardo Pardo (set and costume design), Kai Fischer (lighting design), Mark Melville (sound design), Kim Beveridge (video design), Ruth Mills (choreographer).
Performers
Denver Isaac (Mwana), Mairi Philips (Kirsten), Nicola Gardner (Gladys), Manu Doro (Stanley), Moses Hardwick (Joe)
Ankur Productions is a Glasgow-based company committed to changing the way Black Minority and Ethnic people are represented in the arts, opening up a dialogue between diverse cultures so that a greater understanding can be reached.
Their latest production, Mwana, written by Tawona Sitholé and directed by Shabina Aslam, deals with the problems of identity and belonging for a young Zimbabwean who has been sent to study medicine in Glasgow.
The play is set in Harare, as Mwana and his girlfriend Kirsten arrive from Glasgow for Mwana's brother's wedding. It is soon apparent that Mwana's parents were not expecting Kirsten, whom he insists is 'just a friend, platonic' while making public displays of intimate affection.
However, this is not the only deception Mwana is engaged in: it turns out that his brother Joe has been working extra hours in his garage and barely eating in order to send money to Mwana to buy designer suits for the pair of them for his wedding – and Mwana has instead used the money to pay for his girlfriend's flight to Zimbabwe (also unbeknown to her).
As the play progresses, the sacrifices made by Mwana's family to support him through his education and their expectations of the future, centred around Mwana returning to Zimbabwe and joining his father's practice, is made all the more uncomfortable by the fact that we know he has failed his exams and can no longer continue his studies in the West – the final deception that has further-reaching consequences.
As the threads of deception unravel and the consequences of reality catch up with him, there is an opportunity for Mwana to stop hiding behind excuses and lies and finally face up to his responsibilities – if he can!
The play touched on some interesting themes – such as the ignorant stereotypes that persist in perceptions of different cultures – but, disappointingly, these themes were not explored in any depth and were identified without development. This made it difficult to have sympathy with the eponymous hero who appeared troubled yet privileged and childish.
The at times awkward and self-conscious staging also detracted from some commendable performances from the cast. Denver Isaac as Mwana and Mairi Philips as Kirsten both presented solid, believable characters but the unsung hero of this piece was the cool and dependable brother Joe, played by Moses Hardwick, who managed to bring a sense of purpose to the script and is surely a talent to look out for in the future.
Show times
Runs at The Traverse Theatre 22 -25 February