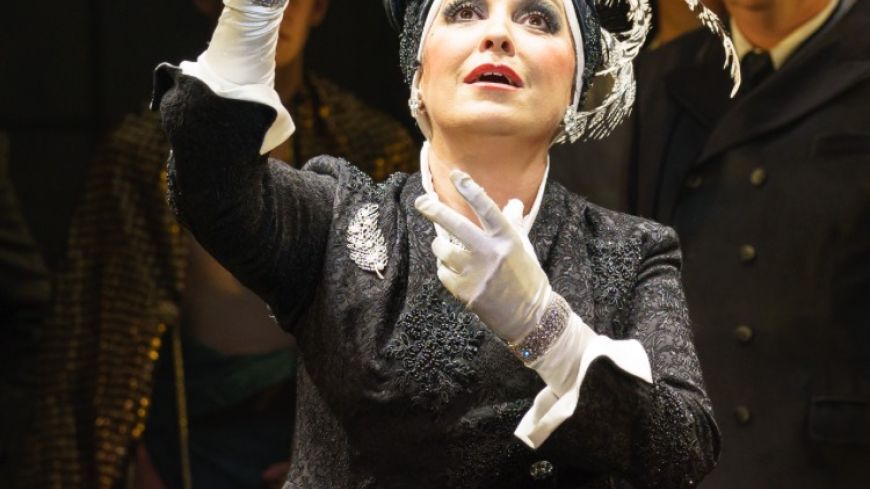 Production
Andrew Lloyd Webber (composer, orchestrations), Don Black & Christopher Hampton (book & lyrics), David Cullen (orchestrations)

Nikolai Foster (director), Colin Richmond (costume and set designer), Lee Proud (choreographer), Stephen Brooker (musical supervisor), Ben Cracknell (lighting designer), Tom Marshall (sound designer), Douglas O'Connell (video designer), Simon Gooding (production manager), Chris Marcus and Jonathan Hall for Marcus Hall Props (props supervisor), David Grindrod CDG (casting director), Adrian Kirk (musical director), Jason Capewell (associate/resident director), Michael Harrison (producer), David Ian (producer), Nick Gingell (company manager), Andy Pye (stage manager)

Katie Punter (flute/clarinet/tenor sax), Andrew Dickinson (clarinet/bass clarinet/ alto sax), David Oxley (horn), Alan Hase (trumpet), Billy Yates (trombone), Paul Slater (keys 1), Isaac McCullough (keys 2, no 3 conductor), Chris Mundy (keys 3, assistant MD), Dave Cottrell (drums/percussion), Nick Rees (guitar), Juliet Leighton-Jones (leader/violin), Henry Salmon (violin), Miles Brett (viola), David Hornberger (cello), Steve Cooper (double bass/ bass guitar) Stephen Hill for Musicians UK LTD (orchestral management)
Performers
Ria Jones (Norma Desmond), Danny Mac (Joe Gillis), Adam Pearce (Max Von Meyerling), Molly Lynch (Betty Schaefer), Dougie Carter (Artie Green), Carl Sanderson (Cecil B. DeMille)

Ensemble:
Bernadette Bangura, Benjamin Chambers, Kristoffer Hellstrom, Simon Loughton, James Meunier, Gemma Naylor, Fiona O'Carroll, Joanna O'Hare, Jessica Paul, Sam Peggs, Tom Vincent, Barney Wilkinson
"I am big. It's the pictures that got small."
Andrew Lloyd Webber's dramatic musical rendition of Billy Wilder's 1950 film Sunset Boulevard hit its peak last night with the deliciously grand entrance of the leading lady Norma Desmond, played with perfection by Ria Jones. As Jones descends the Titanic-esque staircase, she owns the room, flanked by two candelabras that light up the glitz dripping from her flowing silk kimono and regal ensemble. Desmond is the embodiment of the heralded silent actress, passed over in favor of the evolution of moving pictures. Her Hollywood heyday has ended, and she's itching for a comeback with a befuddled script and the hopes of a returning fanbase. Jones is sensational as Norma, her voice fittingly rich and mature, her vibrato deliberate, her range vast.
Danny Mac as Joe Gillis is suave and slimey, just the right guy to play this role. Although he finds himself scraping the lower notes, his belt is golden. Adam Pearce as Max is a star of this production, rumbling bass and angelic tenor. Every time he graces the stage it's an enchanting experience.
The use of visual projection technology takes this production from an ordinary, large-stage delight to something else entirely. Projections of a car chase, of a busy street outside a diner, of dreamy images of Desmond's early career-- it all brings the silent era film to the forefront of the audience's gaze, merging silver screen and stage, which is perfect for a musical based on a black and white film.
Overall, Paramount Pictures is truly paradise with this production at the Playhouse. This is a classic musical, with beautiful group choreography, dressed to kill by Colin Richmond. Sunset Boulevard, with its heart-wrenching ballads, is a triumphant night of theatre.
Oct 4-7
19:30