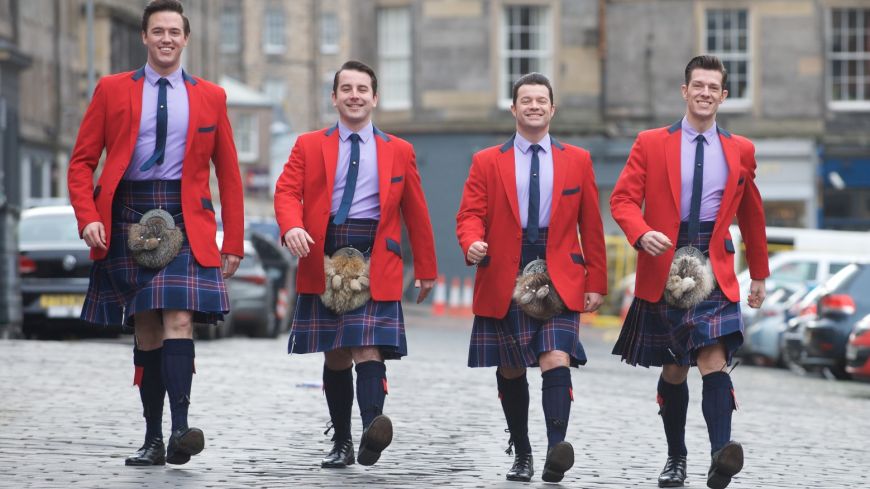 Company
Dodger Theatricals
Production
Marshall Brickman (book), Rick Elice (book), Bob Gaudio (music), Bob Crewe (lyrics), Klara Zieglerova (scenic design), Jess Goldstein (costume design), Howell Binkley (lighting design), Steve Canyon Kenndey (sound design), Michael Clark (projection design), Charles G. LaPointe (wig and hair design), Steve Rankin (fight director), Richard Hester (production supervisor), Steve Orich (orchestrations), Jon Emmanuel (UK associate director), Jill Green CDC (casting), AKA (marketing, advertising, and promotions), Amanda Malpass PR (press representative), Stewart Crosbie (production manager), Dana Sherman (executive producer), JB UK Touring Limited (general management), Lauren Mitchell (associate producer), Ron Melrose (musical supervision, vocal arrangements & incidental music), Sergio Trujillo (choreography), Des McAnuff (director)
Performers
Michael Watson (Frankie Valli), Simon Bailey (Tommy Devito), Declan Egan (Bob Gaudio), Lewis Griffiths (Nick Massi), Dayle Hoode (Franki Valli, dance captain), James Alexander Gibbs (Joe Pesci and others), Joel Elferink (Bob Crewe and others), Mark Heenehan (Gyp DeCarlo and others), Karl James Wilson (Norm Waxman and others), Joe Maxwell (Norm Waxman and others), Arnold Mabhena (Barry and others), Peter Nash (swing), Dan O'Brien (swing), Phoebe May Newman (France and others), Stephen O'Riain (swing), Olive Robinson (Lorraine and others), James Winer (Hank Majewski and others), Amy Thiroff (swing), Tara Young (Mary Delgado and others, assistant dance captain)
Four boys from Belleville, New Jersey blew everyone away with their one-of-a-kind sound; we now know them as The Four Seasons. This is the story of how this group came to be, all set to the fabulous soundtrack of their unforgettable songs. Jersey Boys is a jukebox musical that stands out from the rest.
From music to set design, this production has 60s flair in droves; those golden harmonies take center stage while Lichtenstein-esque art projections rest ever in the background. The narrative of Jersey Boys consists equally of dialogue and asides played straight out to the audience, the characters playing both actors and narrators of the story behind this epic quartet. At first, the plot rushes the exposition, but that is shown as a ploy so that most of the show can rest right in the middle of the action: when Bob Gaudio joins the group and hits like Sherry Baby and I Love You Baby start rolling in. It's a rollercoaster ride of rock n roll fame, soaring as high as Frankie Valli's countertenor falsetto.
Michael Watson, Simon Bailey, Declan Egan and Lewis Griffiths make up Frankie Valli, Tommy Devito, Bob Gaudio and Nick Massi, respectively. Their voices together are a powerhouse, but their chemistry will surely develop deeper over the course of the run. Each is a distinct and well-rounded character in their own right, and they each have their own shining moments- a great ensemble. Michael Watson is just stunning as Valli, his voice as piercing, angelic and powerful as his character's.
Split into literal Four Seasons (Act I: Spring, Summer; Act II: Fall, Winter", Jersey Boys shows the arc of the lives of these four music legends in a way that celebrates their triumphs but doesn't hide their faults. Knowing that Bob Gaudio himself was instrumental in the creation of this musical means that there is this frequently emerging thought of "It-must-have-really-been-like-this" for the audience; however, it is interesting to discover that both Gaudio and Valli maintain ambivalent feelings towards the truncating narrative of Jersey Boys.
Fans of these four crooners will undoubtedly adore this piece, but it is still entertaining for any type of audience member. This is one earwig-inducing night at the Playhouse; you'll be humming along to Walk Like a Man long after you walk out of the theatre.
Feb 25- Mar 2, evenings 7.30pm & matinees 2:30pm
Tickets to Jersey Boys can be found here: https://www.atgtickets.com/shows/jersey-boys/edinburgh-playhouse/