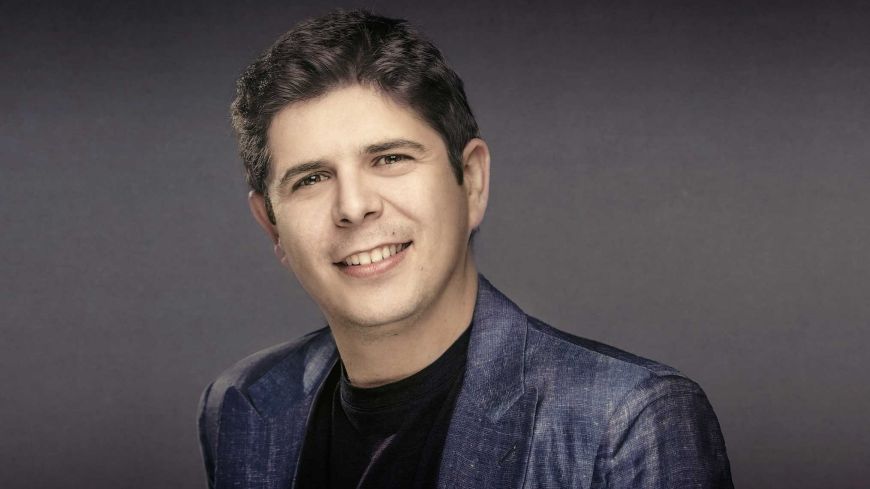 Company
Scottish Chamber Orchestra
Production
Scottish Chamber Orchestra with Benjamin Marquise Gilmore directing
Performers
Javier Perianes (piano), Members of the Scottish Chamber Orchestra
A prolific composer, some of Johann Sebastian Bach's most popular compositions are his series of six Brandenburg Concertos, and the concert began last night with his first – the only one in four movements that is in F major.
The orchestra should have been conducted by Robin Ticciati but he and the pianist programmed to perform Schumann's piano concerto, were both taken ill twenty-four hours before the concert. Benjamin Gilmore, leader of the SCO since 2016, took over to conduct from his violin and Javier Perianes flew from Spain to play the piano concerto.
The violin and viola players played standing for the Brandenburg Concerto which has hunting horn calls in the opening bars. A horn is a particularly difficult instrument to play and the two horn players fluffed the notes at the beginning, but gradually gained confidence as the piece progressed.
Bach was much influenced by Vivaldi and there is a terrific variation of tone throughout and in the last movement he introduces a trio for two oboes and bassoon, which Robin Williams (Principal Oboe), Hedley Wright (oboe) and Amy Harman (bassoon) played delightfully. This was the first time Ben Gilmore had directed his fellow players and he did a marvellous job, creating a pleasing ensemble sound.
Schumann's Piano Concerto in A minor was next on the agenda. It was great Javier Perianes was able to confidently perform the concerto at such short notice. Schumann wrote the concerto for his wife, Clara, who was a renowned virtuoso pianist. In this popular piano concerto the instrument and piano themes frequently interweave which was then a novel idea for a concerto where previously the solo instrument would dominate.
Considering the short notice Perianes had to perform this concerto, he did a superb job. His interpretation of the sensitive passages was sublime as were the cellos in the second movement theme. With Perianes conducting from the piano, combined with Gilmore from his seat in first violin, together they produced a memorable performance of this popular concerto.
The concert concluded with Haydn's Symphony No 101 'The Clock'. Like J S Bach, Haydn was also a prolific composer and wrote a set of twelve symphonies whilst visiting London in the late eighteenth century. He was very popular with audiences at the time and this symphony was rapturously received by the audience. Indeed, when it was first performed in 1794, the first two movements were encored. And this strident work, which is in four movements, was perfectly executed by the players, directed by Ben Gilmore.
Friday 20 October, 7.30pm. Glasgow City Hall. £16/£30