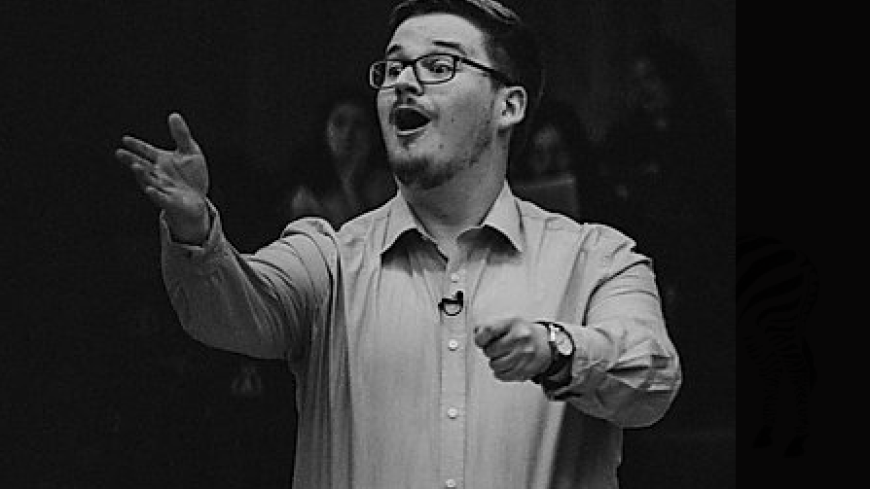 Production
Orlande de Lassus, Lagrime di San Pietro
Performers
Cole Bendall (conductor), Jennie Halliday (soprano), Lisa Johnston (soprano), Lorna Murray (soprano), Huatai Cui (alto), Jennie Gardner (alto), Ellen Smith (alto), Matt Andrews (tenor), Chris Cotter (tenor), Christopher Howarth (bass), James Kennedy (bass).
The programme notes told us that a spiritual madrigal is a typical product of the Counter-Reformation, intended as a stimulation to piety outside the official liturgy. And so, in the setting of St Vincent's Scottish Episcopal Chapel in the heart of Edinburgh's New Town, the Reid Consort sang Orlande de Lassus's Lagrime di San Pietro, a classic of late sixteenth century music. 
Sung for us in Italian, The Tears of Peter has twenty one parts, twenty taken from Luigi Tansillo, an Italian poet of the Petrarchian school who died in 1568. Uncommonly it is sung in seven parts and this has a symbolic connotation - for seven symbolises the suffering and affliction of the Virgin Mary.
Apologising for the sickness of two singers, artistic director Cole Bendall introduced the concert by telling us the remaining ten were fully up to the job in hand. And so it proved. It was a sorrowful story about Peter we heard, but helped by an excellent translation of the twenty one sections and made special by the spiritual intimacy of St Vincent's Chapel. For me the highlight came towards the end with Non trovava mia fe si duro intoppo where it all came together magnificently.
Cole Bendall leads an enthusiastic team, for the Reid Consort is dedicated to the development of aspiring professional choral singers in central Scotland. It is a privilege for me to watch its progress. Sixty minutes seemed a very short time as they sung Lacrime with such finesse.
Performance: Saturday 7th March 2020 at 7.30pm.