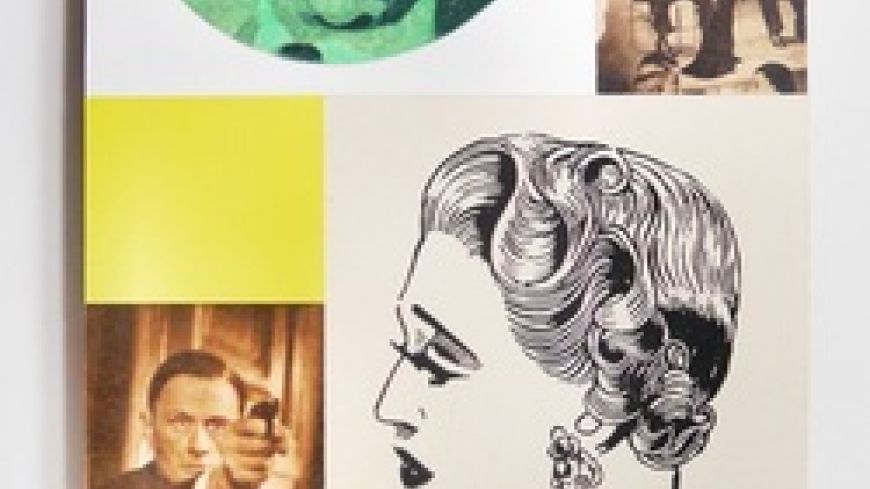 Since opening in 2012, Reuben Sutton and Colin Herd at Sutton Gallery have always sought to exhibit an eclectic range of artists offering distinctly different styles of work.
The creatively-crafted compositions by Gardner Muirhead are sure to enchant and inspire the viewer.
The word Leitmotif means a dominant, flowing theme, as in music or literature. Here, the recurring imagery centres around Muirhead's interest in modernism, German cinema and mid-20th century popular culture.
Gardner first graduated with a degree in Tapestry Design and was then introduced to Japanese woodblock printing, Moku Hanga, ten years ago. His multi-media approach combines woodblock and lino printing, paint, posters, photographs, graphic imagery and text to create decoratively layered art.
As I arrived at the gallery, my eye was drawn immediately to an enigmatic work which reminded me of Andy Warhol's iconic screenprints of Marilyn Monroe. "High Production Values" shows a duplicated portrait of a glamorous lady - (an anonymous 1930s-40s German film star) - tinted in soft shades of blue, pink and gold.
A richly textured Collage-Print, "Leitmotif" is composed of fragments of faces, a mini-silent movie in its mood, vintage style and aesthetic beauty. Another similar blend of images entitled "Who Says Romance is Dead" neatly co-ordinates a period sense of time and place.
The exhibition ranges from bold, abstract woodblock prints to dramatic scenarios using newsprint, banners and slogans, each with a story, a subtle subtext.
You cannot 'speed-read' these complex, quirky artistic narratives - so linger a while to capture Muirhead's cultural and political Zeitgeist, the spirit of an era.
The Sutton Gallery, 18a Dundas Street, Edinburgh
Leitmotif - 2 - 30 May, 2015