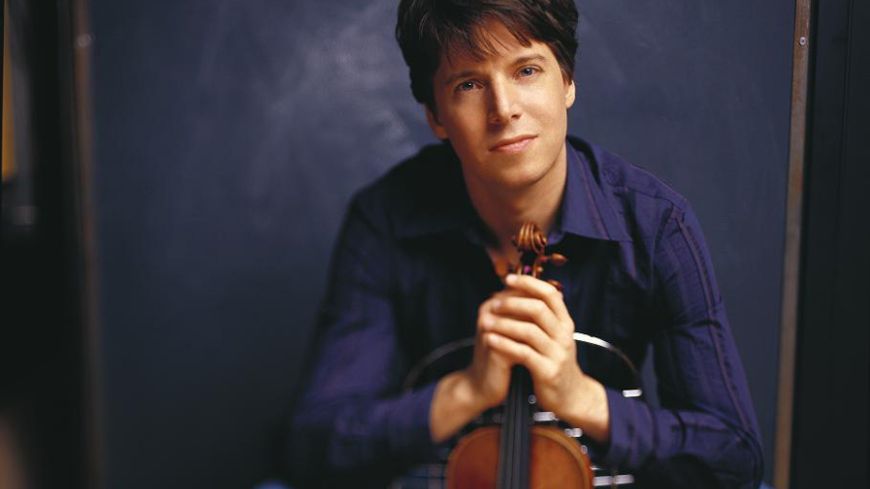 Company
Academy of St Martin in the Fields
Production
Academy of St Martin in the Fields
Performers
Joshua Bell (violin and conductor), Members of the Academy of St Martin in the Fields
The chamber orchestra, Academy of St Martin in the Fields (named after the church in London's Trafalgar Square) was founded in 1959 by Neville Marriner who remained its music director for decades until Joshua Bell took over the post in 2011. Bell also continued the tradition set by Marriner of conducting from the leader's seat.
The concert began with 'The Four Seasons' – Vivaldi's popular composition. Joshua Bell, a virtuoso violinist, was the soloist and conductor. Playing on a three hundred year old Stradivarius, his interpretation of this familiar work was superb, illustrating not only his technical brilliance, but also that of the musicians in the orchestra. It was one of the finest renditions I have ever heard of this well-known work.
Joshua Bell and the American composer Edgar Meyer have been friends for years and the next piece on the programme – 'Overture for Violin and Orchestra' – Meyer specifically wrote for Bell and the Academy of St Martin the Fields. Meyer commented on this compound triple time composition saying: "One of my objectives is to provide the listener with things they can feel and also with elements that may be less known". A short piece, it incorporates much brass and deftly juxtaposes tranquillity with turbulence. Bell, seated on a piano stool in the leader's seat, played solo violin whilst conducting and the composition enhanced Bell's exceptional skills on the violin, alongside those of the musicians.
The programme reverted back to the eighteenth century and concluded with a rousing rendition of Beethoven's Symphony No 2.