Image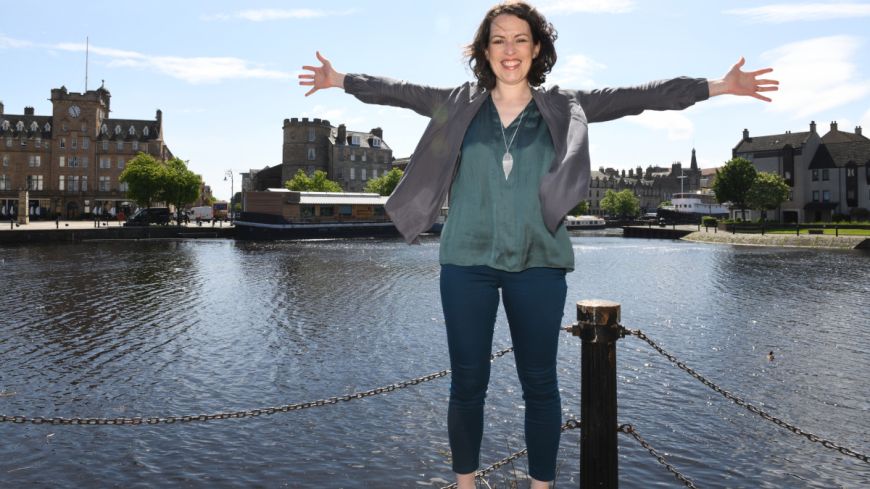 The first Leith Comedy Festival will be taking place next month. Initially a three day event, from Friday 6th to 8th October, Leith Comedy Festival will feature acts that are Scottish or based in Scotland, both familiar faces from the Fringe comedy scene and open spots showcasing local new acts.
The festival will take place at venues across Leith including the Biscuit Factory, Leith Dockers Club, Leith Arches, Leith Depot, and Leith Community Centre.
Rosalind Romer, Director of Leith Comedy Festival, had originally been planning to launch the event in 2020, but then Covid-19 struck.
"I'm so excited the first weekend Leith Comedy Festival is finally happening," said Romer, four years on. "I have been planning it for so long, and all the events I put on during the pandemic have been leading up to this. The Leith community has been so supportive, and I believe the programme reflects the creativity and humour of Leith. They'll be the first to tell me if it doesn't!"
​The Opening Night Gala lineup features Marjolein Robertson (headliner), Joe McTernan, and Billy Kirkwood as MC.
Jamie MacDonald, Kathleen Hughes, and Liam Withnail as MC, will close out the festival at The Closing Night Gala.
Headliner Jamie MacDonald says Leith has "always been a brilliant place to do standup".  
"It's great news that Leith has finally gotten its own comedy festival".
The festival will cast a wide comedic net with many standups appearing, but also everything from storytelling to laughter yoga. There will also be free online pre-recorded or live and outdoor tours.
For those on a tight budget, there are pay-what-you-can tickets for every show. Organisers are encouraging those who can afford it to use the pay-it-forward option when buying tickets. This creates more pay-what-you-can tickets across the whole festival.
Festival organisers plan to continue the comedy throughout the year, with individual comedy gigs, and, also, community events in partnership with local charities and social enterprises, for example, comedy performance workshops with Citadel Youth Centre.
Organisers maintain that the festival has been shaped very much by Leith. "This festival has been built from the ground up from within the community, rather than picking a place and bringing in some comedy. This festival only works in Leith. The suppliers are here. The profits stay here, in Leith itself where possible."
The comedy festival has received funding from The National Lottery through Creative Scotland and Firstport.
Head of Theatre at Creative Scotland, Laura Mackenzie-Stuart, said: "Events such as Leith Comedy Festival which are firmly rooted in their local community are the bedrock of cultural celebration.  More than ever, we are drawn to live performance in the company of others, energised by the collective experience."