Image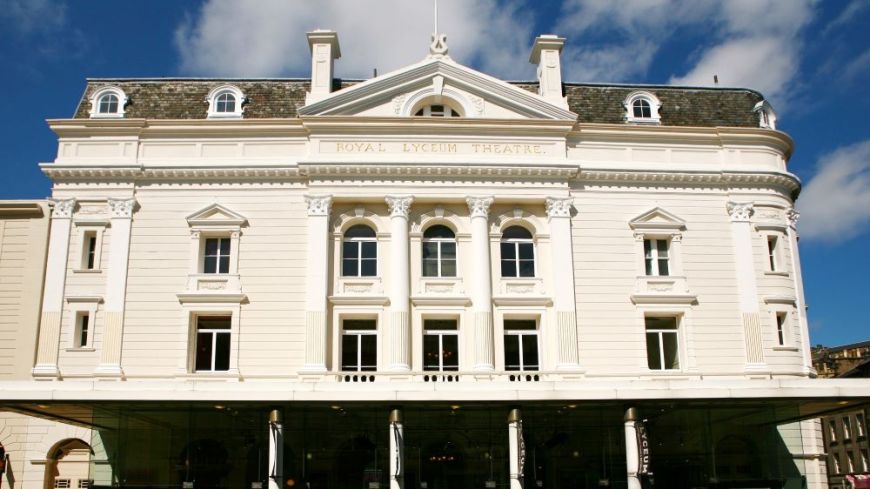 Edinburgh cultural vultures and drama queens may be focussing on the theatrical, musical and comical feast which will be on offer in August across all the Festivals but also time to look ahead to the Autumn, Winter and Spring 2023/ 24 season at the Royal Lyceum.  Artistic Director, David Greig has just announced this week the full line up of forthcoming plays from world premieres to new adaptations of many favourite Scottish classic novels.  
To open the season from 4 – 14 October, 2023 is a co-production with Pitlochry Festival Theatre, Group Portrait in a Summer Landscape, written by renowned playwright, Peter Arnott. Set during the Scottish independence referendum of 2014 at a Country house, Perthshire retired academic, George Rennie, members of his family and former students gather together for conversation and debate. Described as a Scottish Chekhov, you can visualise a similar tragi-comic scenario exploring politics, grief and love affairs.  
 " The play is about the complex history behind every family snapshot .. an ultra-liberal, well-educated and well-fed Scottish family with a Summer house in Perthshire, living the perfect life in the perfect place at the perfect time." Peter Arnott
This is followed by the winner of a Scotsman Fringe First Award, 2018, And Around And Around We Go (previously entitled, WOKE), written by Apphia Campbell, creator of the hit show Black Is the Color of My Voice. In an expanded revival, this relates the 20th-century African-American experience featuring original music and live gospel and blues, in which two women become involved in the struggle for civil rights. 'Campbell is a formidable performer.'  The List
Over the festive season, 23rd November to 1st January, is the world-premiere of a new Scottish adaptation of Hans Christian Andersen's The Snow Queen by Morna Young and directed by Cora Bissett.  The bewitching fairy tale is sure to appeal to young fans of the much beloved movie 'Frozen.' When the beautiful Snow Queen steals young Kei away to her icy kingdom, she leaves behind Gerda, an Edinburgh lass who will stop at nothing to rescue her best friend.
Following the recent success of the revamped adaptation of 'Kidnapped' by Robert Louis Stevenson, his famous gothic classic, Jekyll & Hyde  will be staged in an ingenious and hilarious solo show by Gary McNair, revealing the depths of one man's psyche. This co-production with Reading Rep runs from 13 – 27 January 2024.
'Jekyll & Hyde is the great Edinburgh story. The sense of a respectable, Calvinist city with an underbelly of scandal and crime, the Old Town/ New Town divide, Deacon Brodie as an upstanding citizen by day and highwayman by night, is riven to the very bones of this town'. David Greig.
The world premiere of Two Sisters, an original play by David Greig, his first for about five years, will be co-produced by the Royal Lyceum Theatre and Malmö Stadtsteater (10 February – 2 March, 2024). Two sisters Emma and Amy - the younger woman is pregnant, and the older sister has just separated from her husband - return to the seaside caravan park, their former 'paradise' for childhood holidays - think North Berwick or Burnisland. The story is about looking back to your youth, who we were at 16, who we become when we grow up, and the gap between these expectations. Directed by Wils Wilson who worked with Greig on the global hit play, The Strange Undoing of Prudencia Hart.
'The play is funny, it's melancholy, it'll have a lot of music in it. It will be a truly live theatre experience'. David Greig.  
From 12 – 30 March is the Scottish premiere of Emma Rice's imaginative adaptation of the gothic folk tale, Blue Beard, as part of a UK tour.  At the nobleman's castle, 'with a wink, a stroke and a flick - things just seem to vanish. Cards, coins, scarves… and women. Puff! Gone'.   But his new young bride discovers Blue Beard's dark and murderous secret in this magical, feminist and furious drama about friendship, intellect and survival.
  "In the Spring of 1944 on my return from Africa, I went to London to find a job and was soon established at the Helena Club for 'Ladies from Good Families of Modest Means who are Obliged to Pursue an Occupation in London'. This was the original May of Tech Club in 'The Girls of Slender Means'."
Muriel Spark, Curriculum Vitae.
Just as the epic masterpieceThe Prime of Miss Jean Brodie was based on her own personal experience at an Edinburgh school, Muriel Spark's novella, The Girls of Slender Means is set in a hostel, the May of Tech Club, in Kensington, London, 1945, where a group of respectable young women seek adventure, glamour, romance and an exciting postwar future. 
Running from 13th April to 4th May, 2024 and directed by Roxana Silbert, this new dramatised version is created by Gabriel Quigley:
"Having studied, performed and been a lifelong fan of the work of Muriel Spark, to bring to life a novel so incisive, relevant, unpredictable and above all funny, is both a joy and a privilege."
And another Scottish classic novel, Sunset Song, by Lewis Grassic Gibbon comes to the stage from 28 May - 8 June 2024, co-produced by Dundee Rep Theatre and the Royal Lyceum Theatre.  Morna Young comes from Lossiemouth with first-hand knowledge of the Doric dialect so the ideal writer to capture the lyrical language and the narrative of the heroine, Chris Guthrie's coming-of-age journey, heart-breaking love, and a land and people in turmoil. The director is Finn den Hertog with music by Finn Anderson. 
With this inspiring line up of world premieres and new adaptations of favourite Scottish classic novels, take advantage of the Season Ticket offer:  book all 6 plays and receive a 20% discount as a subscriber.   The perfect way to support the Royal Lyceum as a regular theatre goer. 
As well as these main productions for the new 2023/24 season, over the October half term is the award-winning production of Stick Man based on the book by Julia Donaldson; also coming is the co-production with Stellar Quines as a work in progress, For coloured Girls… A Scottish adaptation. 
In May 2024, another chance to see Zinnie Harris' critically acclaimed production of Macbeth (an undoing), which returns for two weeks due to popular demand. It is nominated in four categories at the 2023 CATS awards.  And finally, in April 2024, Lyceum Youth Theatre celebrate its 25th anniversary. 
This is certainly a most enticing programme of inspirational new drama and a collection of the finest Scottish literary tales translated from page to stage. 
Read more about the Royal Lyceum Theatre.