Image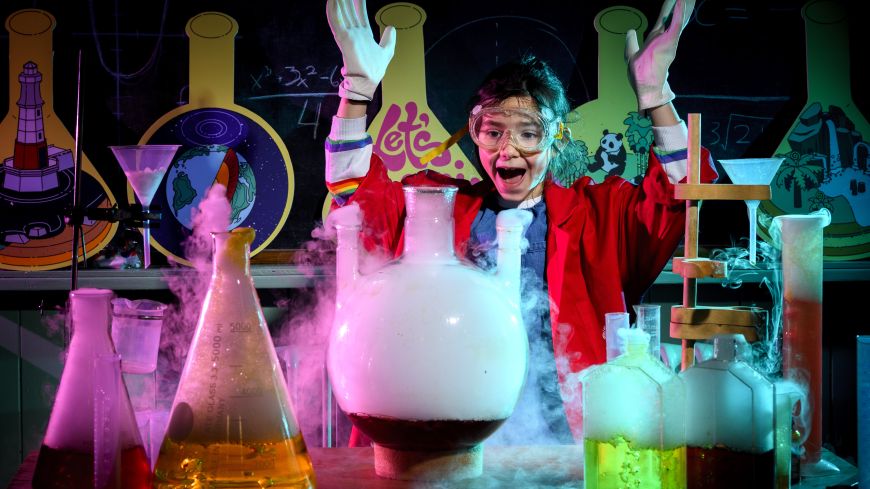 "If we lived on a planet where nothing ever changed, there would be little to do. There would be nothing to figure out. There would be no impetus for science … But we live in an in-between universe, where things change, but according to patterns, rules, or, as we call them, laws of nature … We can do science, and with it we can improve our lives." - Carl Sagan, Cosmos
The Edinburgh Science Festival 2023 is calling on everyone – let's experiment!
Running from 1 to 16 April the Festival (the world's oldest of its kind and Europe's largest) will deliver a world-class live programme of hands-on experiences, embracing as its theme the concepts of experimentation, innovation, creativity, curiosity and invention.
The Festival will be a living laboratory of workshops pushing frontiers with talks, activities and exhibitions all around the city and wider including the premier family experience at the City Art Centre and new FutureFest and EarthFest themed weekends at the National Museum of Scotland at its centre.
Adult orientated Big Ideas events will connect the audience with the world's most inspiring scientific figures and A Climate of Change (6 April) will see First Minister Nicola Sturgeon in conversation with Ambassador Patricia Espinosa, former Executive Secretary of the United National Framework Convention on Climate Change.
Launching the programme at the National Museum Scotland, Amanda Tyndall, Festival and Creative Director at Edinburgh Science, spoke of the excitement at the whole-hearted return to live, hands-on science experiences while Director and CEO Simon Gage and NMS Director Dr Chris Breward spoke of the partnerships and support that had brought the line-up about.
Education Secretary Shirley-Anne Somerville felt that it would "help to reinforce both the festival and Scotland's place as one of the world's leading scientific nations" with "something for everyone".
The programme takes it cue from William Blake – "The true method of knowledge is experiment", adding 'and who are we to argue with him?'
Further details and the full programme are available at https://www.sciencefestival.co.uk/festival