Image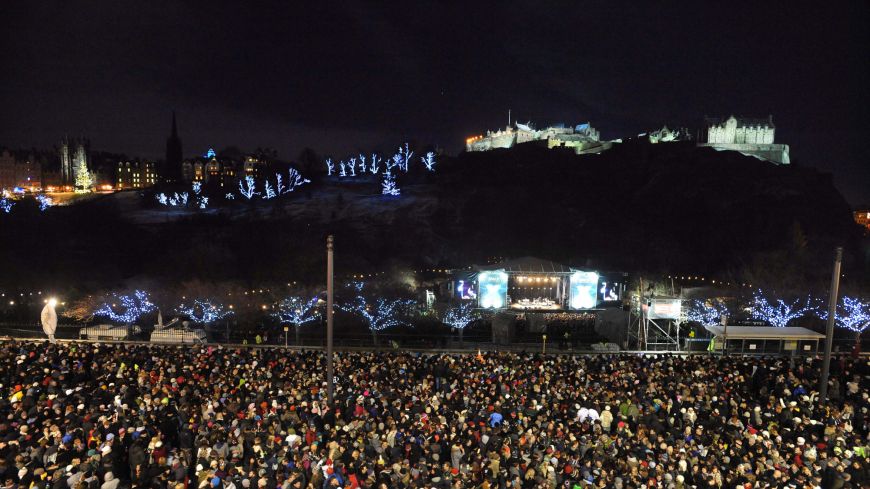 When the new organisers of Edinburgh's Hogmanay announced that the New Year's festival would be "Back with a bang!" in 2022-23 they didn't mean this.
The morning that tickets for the first Edinburgh's Hogmanay Street Party in three years were released, the ticketing server went down, creating frustration all round.
Unique Assembly, a partnership between the original Hogmanay festival organisers Unique Events and longtime Edinburgh Fringe group Assembly Festival, took over running the capital's Hogmanay festival from Underbelly this year.
Access to the Street Party arena on Princes Street on the night of the 31st December is only by paid e-ticket. Party-goers must present a QR code for scanning, which they receive by email, to gain entry.
Street Party tickets went on sale this morning at 10am after being trailed with much media hype and fanfare.
"In just 30 mins time Street Party tickets go on sale...who's excited?" the official Edinburgh's Hogmanay Twitter account asked in the run-up to the launch.
However, around 30 minutes after putting the tickets on sale, Edinburgh's Hogmanay was moving into damage-control mode, tweeting:
"We're currently experiencing extremely high volumes of traffic on our ticketing website.
We recommend returning to the site later today when it is less busy, where there will be plenty of tickets still available."
Customers on social media reported that orders were not going through, were getting timed out by the ticketing web site, and ticket purchase confirmations were not being received.
At 11.17am, Edinburgh's Hogmanay tweeted an update saying the issue with its payment provider was a "UK wide one" and "outwith our control". Sales of tickets were halted:
Due to a UK wide issue w/ the payment server outwith our control we are currently unable to process any ticket sales.

We have halted sales & will make an announcement when tickets go back on sale.

Please be assured we are working tirelessly w/ the provider to rectify this issue

— Edinburgh's Hogmanay (@edhogmanay) October 18, 2022
Just after 1pm, three hours after the ticket drop time, the organisers announced that the payment server was back online.
"Tickets are now back on sale! We apologise for any inconvenience caused this morning and thank you all for your patience," Edinburgh's Hogmanay tweeted.
The server appears to be up and functioning normally now.
Tickets for the Street Party on 31st December are £27.50 at the standard rate, with 5,000 tickets available for locals in the EH postcode at £22.50.
Programme details for the rest of the 3-day Edinburgh's Hogmanay programme will be announced next week.