Image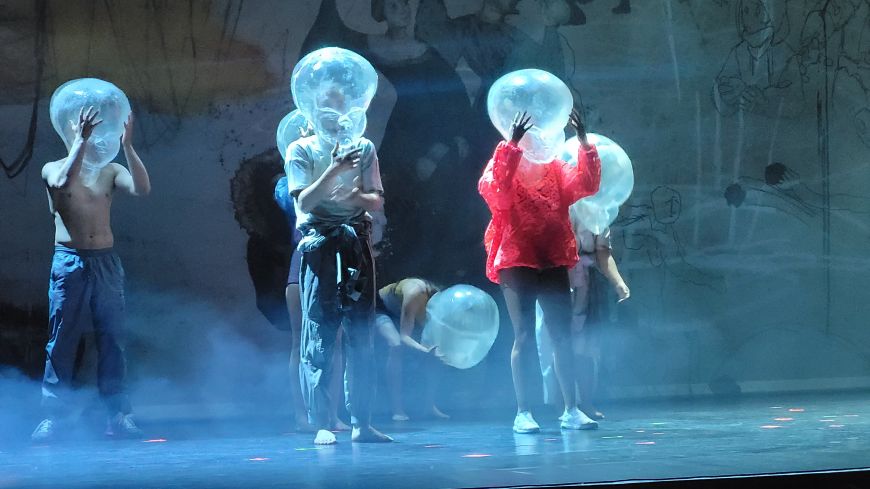 And they're off! The Fringe doesn't officially start until tomorrow, Friday 5th August, but venues are already rolling out the "preview" shows and having their media launches.
Wednesday was the turn of Greenside at its new Fringe home of Riddles Court in the Old Town, Underbelly at the expansive McEwan Hall and, later in the evening, Assembly Festival in its familiar setting of the Assembly Hall on the Mound. 
Meanwhile, doon in the Cowgate, free festival specialist Laughing Horse was having its starting shindig at the Three Sisters pub.
After two years of pandemic-enforced isolation performers were revelling at the return to in-person performances and strung-out venue bosses spoke of a sense of relief at being able to introduce full programmes of shows for this year.
Although there were still a few empty seats at the McEwan Hall and Assembly Hall, the audience was jammed in with few masks in sight.
Covid-19, or at least concern about getting Covid, may be moving into the rear view mirror, as recovery and renewal become the new watchwords, but there's still a sense among the bigger venues - eight of which have joined together to establish their own box office this Fringe - that the Fringe Society is falling short in its role.
William Burdett-Coutts, in his remarks at the opening of the Assembly press show, commented that Assembly now stages more productions than when the Fringe society was originally formed, but it hasn't evolved to support an event of the scale and importance of today's Fringe. 
Alluding to the spat over the Fringe Society's decision (without conferring with the big Fringe venues) to abandon its mobile app Burdett-Coutts said that communication between the Fringe Society and venues needs to be much better.
It's an issue that is sure to bubble away in the background, especially with additional cost pressures for putting on Fringe shows created by high inflation. But for now the show's the thing, with audiences clearly excited to be back in the theatre, and the Fringe theatre world eager to welcome them back.