Image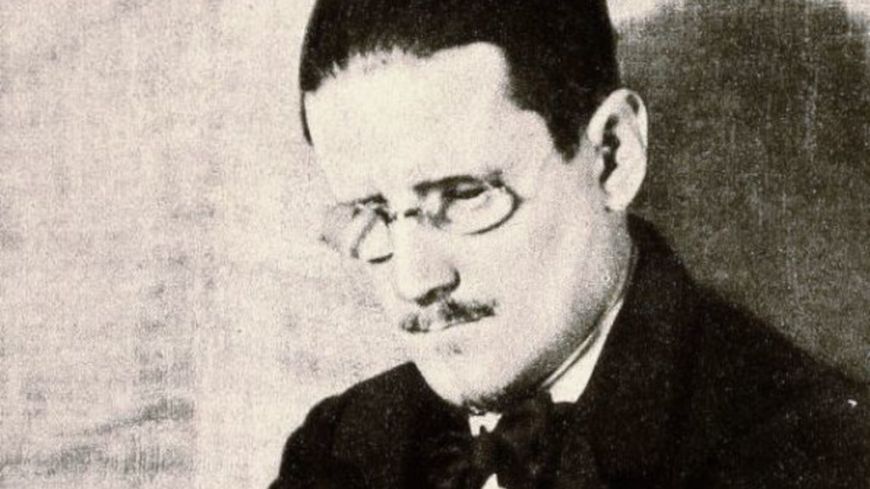 The Consulate General of Ireland in Edinburgh is celebrating the 100th anniversary of the publication of James Joyce's classic novel Ulysses by distributing free copies of Joyce books around Edinburgh.
Ulysses was actually published on February 2, 1922, but the novel follows events and thoughts in the life of Joyce's everyman hero Leopold Bloom, and those close to him, over the course of the 16th June.
So today, 16th June, is Bloomsday and is being marked by Joyce fans in Dublin, in particular, and across the world with readings, dressing up like characters in the book, and the consuming of Bloomsday Breakfasts of liver and kidney (which Bloom enjoys in the novel "with relish").
Joyce loosely based his Ulysses in structure on the original Homeric epic poem, with parallels between Odysseus's journey home to his wife Penelope and Bloom's perambulations around Dublin before going home to his wife, Molly.
Each chapter takes a different narrative style, with much wordplay and complexity, particularly in the celebrated Oxen of the Sun chapter where Leopold Bloom visits a maternity ward. Joyce travels stylistically through English literature from Anglo Saxon to modern bar room slang, with the evolving prose reflecting the gestation and birth of the baby.
The final chapter ends with Molly Bloom's stream-of-consciousness soliloquy as she lies in bed, following an afternoon tryst, waiting for her husband to return. It consists of eight extraordinarily long "sentences" with next to no punctuation, but ends with the famous affirmation of love for Bloom and an unprecedented expression of female emancipation, summed up in the word "Yes".
The book earned notoriety throughout the English-speaking world in the 1920s and 1930s for falling foul of obscenity laws, with copies of the book being seized and burned and publishers being fined, censored, and threatened.
The Consulate General of Ireland has teamed up with the Edinburgh City of Literature "to give away free copies of Ulysses and other Joycean books" at various Free Little Libraries around Edinburgh.
Free Little Libraries are small, street book boxes where people can drop off and take out books at any time at no cost.
Follow this map to find your free book! https://t.co/zHTtpVXAgP

— Ireland CG Edinburgh (@irlscotland) June 15, 2022