Image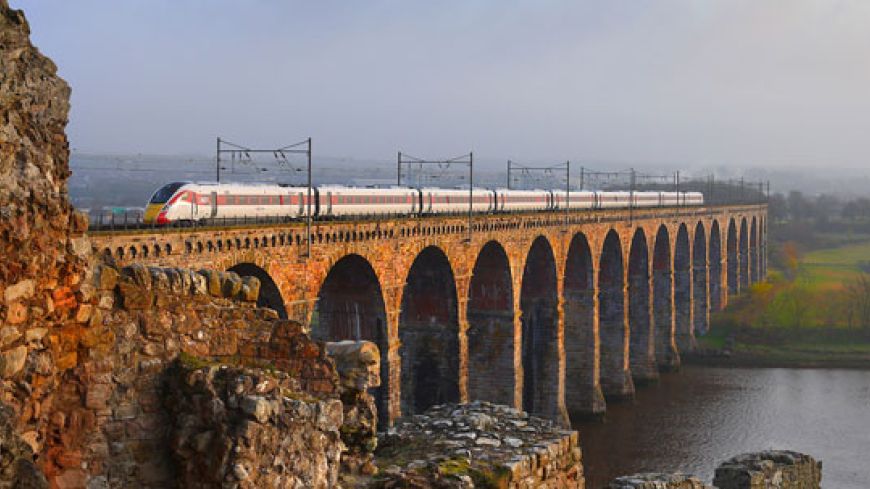 Over one million half price rail tickets go on sale today at 10am in what is being called the Great British Rail Sale. 
"For the first time ever,"  said UK Transport Secretary Grant Shapps, "operators across the rail industry are coming together to help passengers facing rising costs of living by offering up to 50% off more than a million tickets on journeys across Britain."
The government and rail industry promotion will discount journeys between the 25th April and 27th May, meaning a single fare between London and Edinburgh can be found through the Great British Rail Sale for £22.
Shapps added: "There's no better time to visit friends, family or just explore our great country, so book your tickets today."
Train tickets to Edinburgh can fluctuate in price enormously, depending on how far in advance you buy tickets, the rail operator, the time of year that you are travelling, the time of day you are travelling (peak or off-peak), whether you have a railcard, the type of railcard, and other factors. 
Examples of Great British Rail Sale savings given by the Ministry of Transport on off-peak single tickets include:
London to Edinburgh: was £44, now £22
York to Leeds: was £5.60, now £2.80
London to Cardiff: was £47, now £25
Wolverhampton to Liverpool: was £10.50, now £5.25
Manchester to Newcastle: was £20.60, now £10.30
Birmingham New Street to Bristol Temple Meads: was £25.30, now £12.60
Portsmouth Harbour to Penzance was £45.70, now £22.00
Finding cheap train tickets... anytime
You can get even lower prices than the Great British Rail Sale for travel between London and Edinburgh if you book ahead. Admittedly, this is not always an option, but for those who know when they are travelling, Lumo is offering single tickets from London to Edinburgh for under £20 if you buy 12 weeks ahead. Lumo is not one of the rail operators participating in the Great British Rail Sale - this is its regular discount rate.
Lumo is a relatively new, fast, 100% electric rail service running on the East Coast line between London and Edinburgh.
FirstGroup launched the service in October, billing it as the "low-carbon, affordable long-distance travel" alternative to flying between Edinburgh and London.
Carbon emissions caused by Edinburgh Airport have been rising inexorably in the new millennium as the airport has pursued aggressive growth in passenger numbers each year.
Lumo aims to steal some of that high-carbon traffic away, creating over 13 million additional passenger journeys in the next decade.
On its launch, then Managing Director for Lumo Helen Wylde, said: "Travelling in the UK should not cost a fortune and it certainly shouldn't be the planet that pays. Whatever your preferred mode of transport, we are likely to be more affordable and kinder to the planet."
"We believe everyone has the right to travel in style. We are empowering people to make green travel choices that are genuinely affordable without compromising on comfort."
Tickets for the "Great British Rail Sale" can be purchased online from participating retailers from today (19 April) with discounted tickets available on journeys from 25 April to 27 May.
For more on travelling on train visit our Edinburgh Trains page.