Image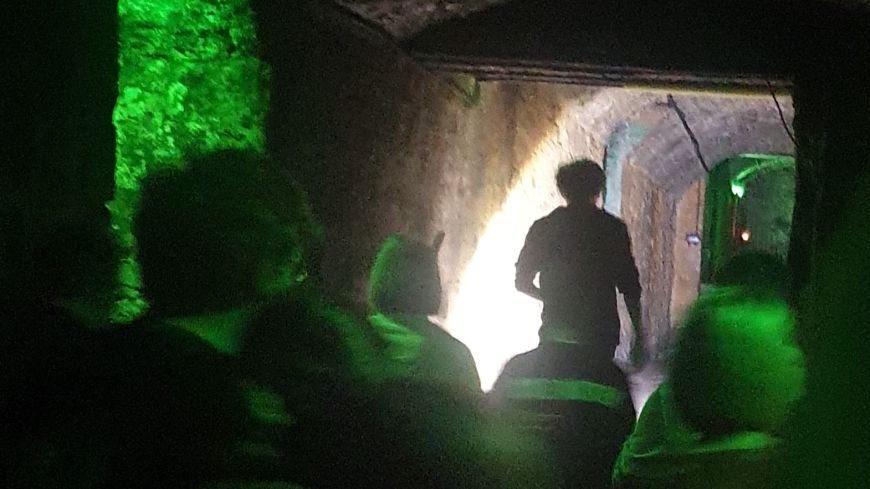 Company
Auld Reekie Tours
Production
Haunted Vaults Tour
A really informative tour, where you learn a lot about Edinburgh's spooky history, and see its hidden secrets buried beneath the streets.
Gathering some way up the Royal Mile, a quarter of our hour was spent actually getting to the Vaults – the 'meeting point' is some way away from Niddry Street. But James – our Guide – was thoroughly engaging and very entertaining, and built up a real rapport with us. This was a large group of over 30 people – including a number of families – and with it being in the afternoon, this tour had a rather different feel to the midnight equivalents.
One child who was with us made frequent interjections, much to the amusement of the rest of us! Often, the success of walking tours is so dependent on the guide you get, and the group dynamic – and this afternoon's worked incredibly well.
We were told about the fate to await witches and public executions, the previous two centuries' sanitary provisions, and were briefly shown some historic artefacts from the torture exhibition. Once in the Vaults, we learned all about the underground network of streets, and the hidden debauchery and criminality those caverns concealed. We really got a sense of the dark and dangerous conditions – especially having come inside from the bright light of day. Some of our number even dared enter the infamous cursed stone circle – though all of us came out alive!
While it was a huge privilege to be given access to the Vaults, there were actually only a few rooms available for us to be able to explore – and it would have been nice to have had a bit of free time for us to become more personally immersed in the place and the space. However, this was a fun, full and fascinating tour.
The event finished at 6.00pm.
Haunted Vaults Tour, Wednesday 9th August, 5.00pm, 300 Lawnmarket
Daily – until 27th August 2023: 5pm, 7pm & 9pm – £18