Image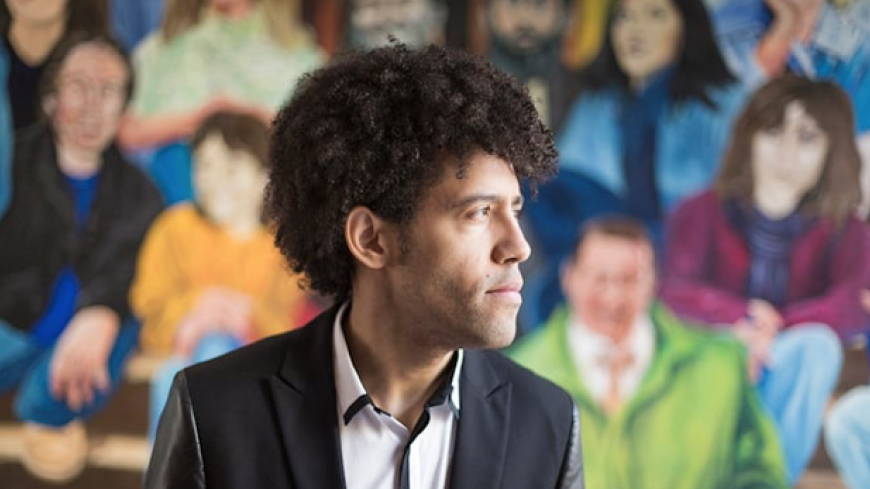 Company
Simón Bolívar Symphony Orchestra of Venezuela, Edinburgh Festival Chorus.
Production
Villa-Lobos, Bachianas Brasileiras No 7; Beethoven, Symphony No 9.

Performers
Rafael Payare (conductor), Aidan Oliver (chorus director), Natalya Romaniw (soprano), Karen Cargill (mezzo soprano), Andrew Staples (tenor), Christopher Maltman (bass).

The first of the two concerts in the residency of the Simón Bolívar Symphony Orchestra of Venezuela opened joyfully with the seventh of the nine Bachianas Brasileiras - Bach-inspired Brazilian suites.  Almost a symphony in itself, its four movements are entitled preludio, giga, tocata and fuga. That Venezuela, a country of about 30 million people, borders Brazil, gave it added verve.  The Orchestra was last in Edinburgh in 2007 and hasn't been able to undertake overseas engagements since. Our International Festival's Director, Nichola Benedetti, is a keen supporter of El Sistema, the publicly funded music education which started in Venezuela and was taken up in Scotland in 2009. Many, if not all, of the Orchestra will have benefitted from the programme - not least the evening's Caracas-born conductor Rafael Payare.
When we returned from the interval the hundred plus Edinburgh Festival Chorus was in place behind the Orchestra, with the less usual positioning of cellos and double bass to the conductor's left, for Beethoven's Ninth Symphony. One of the most  familiar of symphonies, the European Union's anthem no less, and one of the first to include voices. In this work they are based on Schiller's Ode to Joy text. The four distinguished soloists took their place at the start of the third movement sitting between Orchestra and Chorus. There are performances of the Ninth Symphony where the sooner the final very familiar movement is reached the better. This certainly wasn't one of them; Rafael Payere's enthusiastic control was engaging throughout and Chorus, soloists and Orchestra in perfect harmony ensured a memorable Ninth. 
Event: Thursday 24th August 2023 at 7.30pm