Image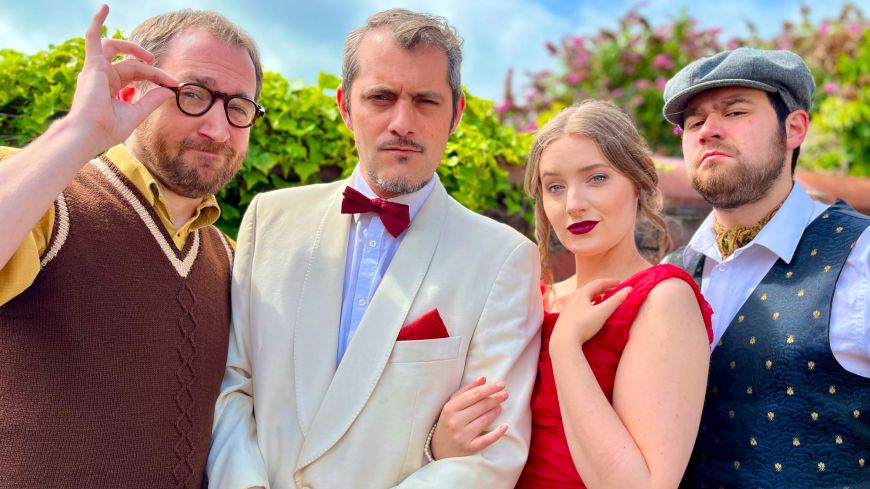 Production
Highly Suspect
Performers
Highly Suspect
A fast-paced, highly entertaining romp through the murder mystery genre with a fantastic immersive experience, this is definitely for fans of crime dramas and tales of old school Hollywood. Even if murder mystery is not your thing but you love a good challenge and trying to solve a puzzle, then this would also appeal.
Comprising a four-strong cast, through their capable and very much tongue-in-cheek performances, we are advised there has - surprise, surprise - been a murder. The who, why, where, when and how are for the audience to surmise, exploring what is real and what is a creation from the mind of the murderer. Each member of the cast is entertaining and delightfully over-the-top and yet nuanced, in their performances. 
Put into teams, as the audience is fed clues and sometimes misdirection, there is great fun in the way that the cast skilfully lead the audience into asking questions that will reveal key points and necessary detail. This is fun, but also brings out the competitive spirit in some and is a joy to be immersed in. A show that works for all ages, it is highly enjoyable and definitely one not to miss!
Show Time: 4-26 August @ 13:45
theSpace @ Surgeons Hall
Ticket Prices: £10-£12
https://tickets.edfringe.com/whats-on/highly-suspect-murder-mystery-murder-at-the-movies
Wheelchair access: level access. Age:8+