Image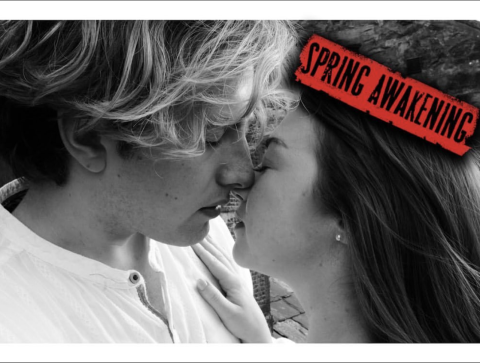 Company
Edinburgh Little Theatre
Production
Stuart Mitchell (Director), Falk Meier (MD)
Performers
Cameron Kelsey (Melchior), Matthew Don (Moritz), Sam Stuart Fraser (Georg), Mark Robertson/Stuart Mitchell (Otto), James Phillips/Stuart Mitchell (Ernst) Alex Bathe (Hanschen), Mellisa McNaught (Wendla), Theodora Van Delft (Martha), Taliah Gordon (Anna), Lucy McKain (Thea), Heather Richardson (Isle), Michal Ichanowsky (Adult man), Ruta Kaite (Adult woman)
It is Germany in 1891; oppression is in, freedom is out, and the teenagers can't take it anymore. Spring Awakening is a coming-of-age rock musical about a group of teenagers restricted by their parents, teachers, and religion and their first experiences of sex and the consequences that come with it.
There wasn't an aspect of this show that didn't contribute to its success; the superb lighting, direction, and choreography made the talent of the actors on stage that much more amplified. 
The three main characters were spell-binding. Melchior's part 90s heartthrob part revolutionary ethos made him both instantly admirable and dangerous; Moritz's steady descent from just an anxious schoolboy to a tormented and broken soul was the devastation the show calls for; Wendla's blink-and-you'll-miss-it transition from hopeful and naive to disillusionment was palpable.
The supporting characters filled in any would-be gaps. Ilse & Martha's vulnerability and determination was touching and inspiring, Hänschen's impeccable comedic timing and smooth talking was the perfectly needed break in the sorrow, and the various adult male roles (all played by the same actor) inflicted such unflinching cruelty toward the children I felt their fear and anguish too.
I laughed at the comedic moments, cried at the dramatic ones, tapped my toe to every upbeat song and felt the misery of every sad one. My only critiques are slight and petty; a few slightly flat harmonies, brief moments of overacting, and the music overpowered the voices at a handful of times.
Truly, the biggest sin of the night is that every single seat wasn't filled.
Tickets here
 Aug 7-28 | 17:30
Suitability: 16+ (Guideline)