Image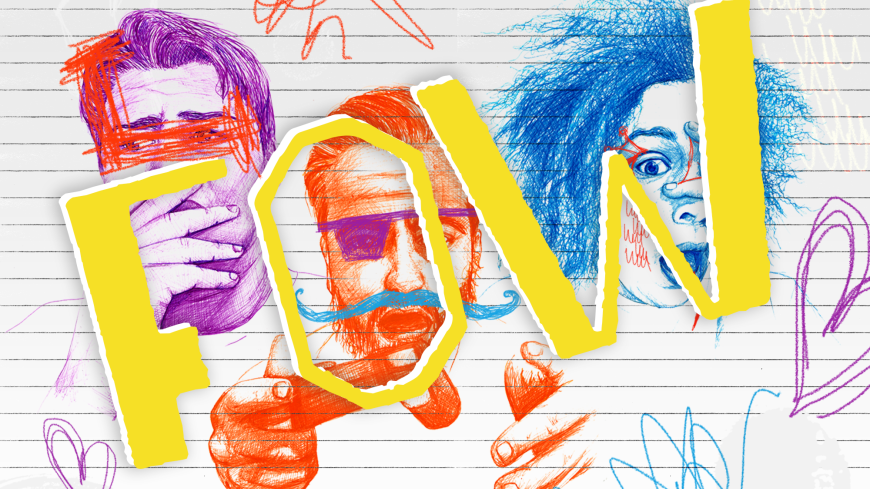 Company
Deaf & Fabulous/Taking Flight co-production with Theatrau Sir Gar/Welfare Ystradgynlais
Production
Based on an original idea by Stephanie Back; Alan Saunders (Writer); Elise Davison (Director); Louise Ralph (Producer); Becky Davis (Production & Costume Design, In-Production Illustration); Dan Lawrence (Sound Design & Production); Garrin Clarke (Production Stage Manager, Post-production & Animation); Eilir Gwyn (Deputy Stage Manager); Aled Wyn Williams (Assistant Prop Maker); Deepa Shastri, Fiona Nicholson (BSL Consultants); Stephan Brattan-Wilson (Show BSL Interpreter); Rachael Merry (Lissa Voiceover); Tafsila Khan (Audio Description Consultant); Rachael Merry, Lianne Lusty, Emma Horton, Rachel Jones, Stephen Brattan-Wilson, Julie Doyle, Nez Parr, Cathryn McShane-Kouyaté, Carys Sayers, Claire Anderson, Sarah Barnes, Rebecca Leeds, Sam Hopkins, Caroline Richardson, Anna Kitson, Paul Pryce-Jones, Erin Hutching (BSL Interpreters); Hilary Maclean, Sheryll Holley, Samantha Boyd (Palantypists); Stella Patrick (Marketing & Press Relations); Bethany Seddon (Promotional Image Illustration); Matthew Wright (Promotional Graphic Design); Kirsten McTernan, Safyan Iqbal, Jorge Lizalde (R&D Photography & Filming); Tobias Weatherburn, Llyn Williams (R&D actors); Hadley Taylor, Axelina Heagney, Mary Abbot (R&D Stage Managers); Isobel Tomms, Elizabeth Earthing, Hafwen Hibbard (Placement Students)
Performers
Stephanie Back (Lissa); Jed O'Reilly (Sion); Ioan Gwyn (Josh)
Fow is the story of three interconnected people in this gentle story about communication and the difficulties that happen when we struggle to communicate with each other. The production is filmed in BSL, English and Welsh, with the option of closed captions if in need of translations to understand everything going on. Each actor uses their own language – one of the actors is deaf, one speaks mainly Welsh and the other English – with an additional BSL interpreter on screen often.
This production makes the most it can of the online genre. There is a good split screen element to show the different journeys each of the characters is making and its use of illustration and drawings on sticks to indicate places and people is fun. The stylised illustrations give the production a quirky feel making it less of an online theatre experience and more of part-cartoon production.
What makes the show less effective is the length of it – at 1hr 45minutes, which includes a 5-minute intermission, it is a marathon production for an online viewing and the pace is at times struggling to keep the energy going. It is difficult to get an in-depth connection to the characters, although whether this is partly due to the various languages and trying to keep track of the information, or the necessary physical separation between them it is difficult to say. Despite this, it is a strength of the production to use the different languages and make this simply part of the story, rather than a forced element. With trimming to hone in on the nub of the story this could really help change the tempo and bring out the underlying dynamics running through the piece.
Show: this has ended its run for now.