Image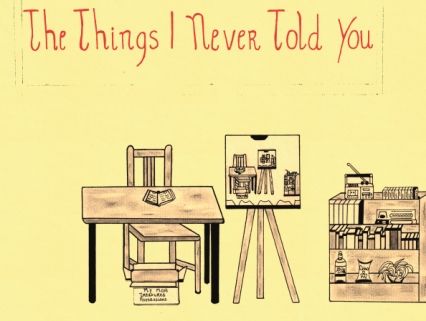 Company
Tim Honnef (Jonas Müller)
Production
Tim Honnef / Jonas Müller (writer).
Our potentially unreliable narrator is Tim, and today he is going to tell us a true story.
He admits that in other shows he has lied, but here it's all true, read from the script in the folder on his desk to ensure that there are no discrepancies or departures.
It seems that Tim was supposed to perform a new show at the 2018 Fringe, but it didn't happen. The side-effects of an anti-inflammatory injection to treat a mysterious virus left him prone to panic attacks, struggling to separate truth from fiction and suffering from false memories.
The story, however, starts on a drizzly Tuesday afternoon after his return home, a strange afternoon after a few odd months. Tim is on his routine walk past a neighbour's house, waving to the old man in the window, something that he has done for years although he knows nothing of him. The man has witnessed many changes to Tim and his family.
His family counsels him to avoid stress and any mental gymnastics, but when the old man dies he is distraught.  He has left Tim a box of his treasure possessions, old books, tapes, records. The contents are obscure to the point of being untraceable – does any of it even exist?
As Tim admits a few white lies, we are left to decide when to stop believing him, or indeed, when to begin.
The production is in the offbeat style of his pseudonym / alter ego "Jonas Müller", reading from a script and involving the use of photos and some audience interaction. While this device works in reinforcing his alleged memory loss, it is flawed in making it dramatically clunky. The audience members are likely to feel played with, which is fine if there is a payoff, but it seems to be one of the things never told. More could be said about metaphor, the value of examining the past and creative legacy.
It's a production that manages to be somewhat thought-provoking with an element of geeky unsophisticated charm but is only partially memorable.
Show Times: 2 to 25 (not 7,12, 13, 19) August 2019 at 2pm.
Tickets: £9 (£8) to £11 (£10).
Suitability: 14+