Image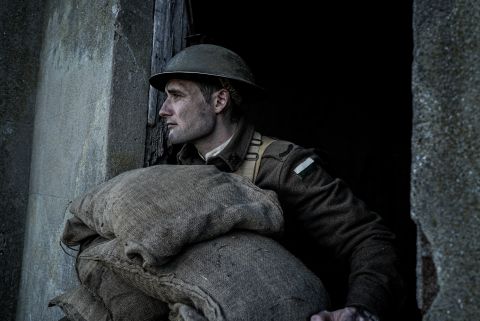 Production
Shane Palmer (Writer/Producer); Robert Johnson (Director)
Performers
Shane Palmer (George Stevenson)
A brief foray into the battle that took place at Villers-Bretonneux during the latter stage of WWI, this is a story told through the eyes of one Australian, an initially reluctant soldier, George Stevenson. Australian soldiers of the 13th and 15th Brigades helped recapture this French town and this play aims to tell the story of the journey to this battle and the aftermath.
Writer and performer Shane Palmer makes good use of a very simple set, a wooden pallet, which proves surprisingly adaptable in going between ship, field of war and village. Simple clothing changes work well, as Palmer brings us into the different elements of his tale.
The text could benefit from allowing the audience to develop an emotional connection to the world of the play and to Stevenson himself, by drawing the audience into the action, rather than the story telling which remains on one level, despite the experiences of the character within the body of the text. Perhaps this may have happened had the changes between scenes not seemed a little rushed in execution.
The story of Villers-Bretonneux is not as well-known as some and it is to Palmer's credit that he brings it to the fore in this play. WWI still draws in a crowd, and the packed studio reflected the interest that this subject still holds for audiences.
Times: 10-24 August (not 11, 18), 3:10pm