Image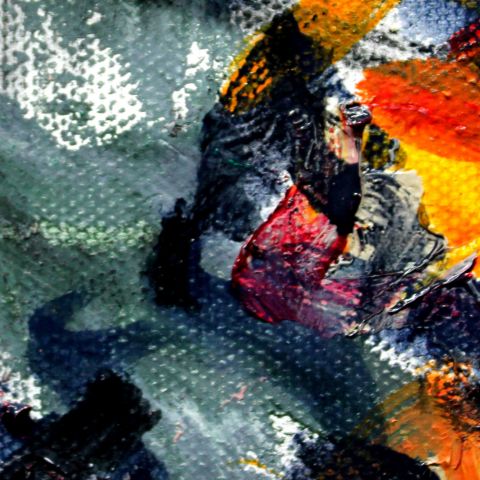 Performers
Davy MacDonald (artist)
It was in 2009 when Davy Macdonald first launched the first of annual solo exhibitions which often feature his interest in the Gothic architecture of Edinburgh and the haunting sense of history around the Old Town.
Observing the city, past and present, here are iconic figurative scenes of a young girl clad in a fashionable tartan coat, mobile in hand. Almost oblivious to her surroundings, she is immersed in sending a text or taking a sneaky selfie with the Scott Monument as a backdrop.  The juxtaposition of modern street life against the towering presence of literary heritage creates a humorous, filmic snapshot.
Asking the artist how on earth can he paint the intricate colour and checks of the girl's coat, he replies, "a pot of Tartan paint!" 
Macdonald's unique forte is his Heritage series, narrative paintings to illustrate the lifestyle of a long lost community in Scotland.  "Spinning the Yarn"  is a fine portrait of two women making Harris tweed, their eyes squinting in the sunshine. Here too are fisherwomen at Newhaven harbour, such as "At the End of the Day" - a young girl with bandaged fingers from hard work salting the herring.
Most impressive is his experimentation in abstract paintings, brash, bold patterns of colour and shape. Reflecting the scientific study of the natural world and universe, "Formation of the Galaxies" is a burst of tiny fragments, an explosion of stars and swirling mass of atoms.  
This has a real touch of Jackson Pollock and as well as a work of art, the decorative design would create a most attractive wallpaper.
"The painting has a life of its own, let it come through"   Jackson Pollock.
Most ingeniously, a small section of another abstract has been enlarged to create a canvas print, "In the Glen."  (see image). The intricate microscopic view of geometric colours is again a perfect design for fabric, perhaps a scarf or cushion cover.
This is an inspiring showcase but the selection is perhaps rather too diverse, covering an eclectic range of genres, instead of focusing on an artistic style and theme.
However, ten years on, Davy Macdonald has diversified with great creativity, mastering traditional portraits and narrative landscapes as well as these stunning, surreal abstract designs.  Farrow & Ball, take note of this talented artist.!
Show times:
Thursday 22nd to Saturday 31st August, 2019 @ 10am - 6pm daily
Free - non ticketed