Image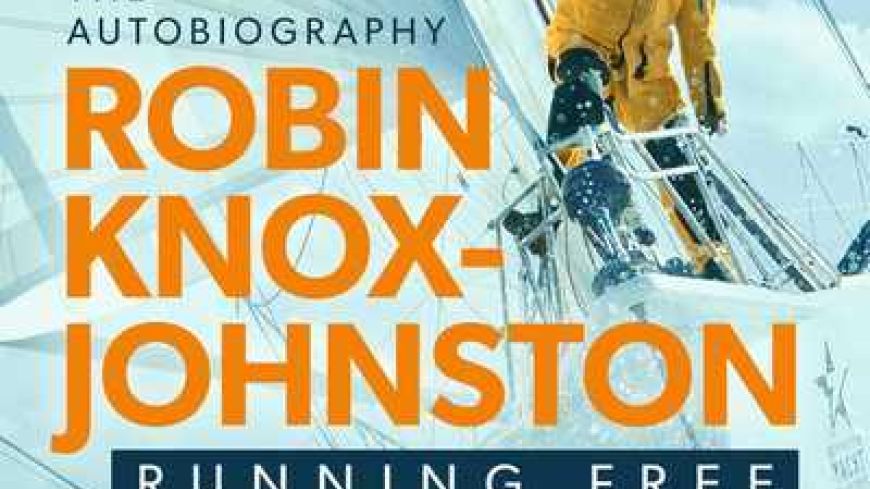 Performers
Robin Knox-Johnston (writer), Ruth Wishart (presenter)
"Once across the Equator and into the South East trade winds ... eventually into the roaring forties of the Southern Ocean. It is a cold, merciless place ravaged by gales and storms … the largest waves on the planet, exceeding 30 metres... a perilous situation.  These were the conditions I had to survive for the next five months." 
Robin Knox-Johnston, "Running Free" 
After 312 days on board his yacht, Suhaili, on 22 April 1969, Knox-Johnston sailed into Falmouth harbour after the first non stop, solo circumnavigation of the globe.
After an inspiring introduction by Ruth Wishart, a short documentary film illustrates a taste of his heroic exploits as one of our greatest adventurers.  This is an hour of thrilling anecdotes about survival alone at sea in pre-satellite days without GPS navigation and limited or non-existent, radio communication.
It's a matter of coping alone with death defying episodes: sharks, illness (jaundice and a suspected burst appendix), repairing masts and the vital self-steering equipment.
Was he not scared?   "Anyone who says they are not scared when facing 80 foot waves in a small boat, is a bloody liar or inhumane!" is his quick response. If he stayed on deck, he would be washed overboard so had to climb up the mast above the waves.
Amusing stories too such as requesting sponsorship for his trip - Cadbury's supplied a few bars of chocolate and from Tennents, a crate of beer.  On arrival back in the UK, all he wanted was a bath and then go to the pub for a steak and a pint.
Sir Robin's legacy lives on, inspiring a new generation of sailors to take part in Clipper Ventures, a round the world race every two years. Since 1995, 5,000 people have experienced this.  He passes on his vast knowledge to these youngsters – safety first, tying knots and navigation by charts and sextant, as you cannot rely on technology.
Now aged 80, to commemorate the 50th anniversary of the epic solo voyage, his new autobiography, Running Free, relates his life story from Merchant Navy and ocean races to mountaineering and Arctic expeditions. The perfect armchair travel memoir to inspire your own adventure around the world.
This event took place on 14 August, 2019 at the Edinburgh International Book Festival.
Running Free by Robin Knox-Johnston is published by Simon & Schuster