Image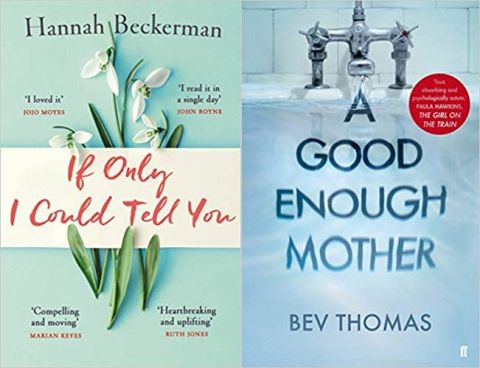 Performers
Hannah Beckerman & Bev Thomas (writers), Lee Randall (presenter)
The director and staff at the EIBF should be congratulated on the creative pairing of these two writers whose work shares similar themes for an inspiring discussion. The new novels by Hannah Beckerman and Bev Thomas are both intensely emotional family dramas about strained relationships between parents and their children.
Tolstoy's famous first line, "Happy families are all alike; every unhappy family is unhappy in its own way" is Lee Randall's ideal starting point. After a reading from the prologue to "If Only I Could Tell You", Hannah gives a précis of the plot – three generations of women: grandmother, mother and her two daughters, the toxity of secrets, what we don't talk about, which has led the sisters to be estranged for over twenty years. Based loosely on personal experience, her research shows that 19 per cent of adults in Britain — 12 million people — are in families where at least two relatives are estranged.
The trauma of dealing with family breakup is also at the heart of "A Good Enough Mother", a debut novel by Bev Thomas.  She explains that she trained as a clinical psychologist for the NHS and works as a mental health consultant. With this professional background, the realistic narrative is told through the voice of Ruth Hartland, a trauma therapist, mother of twins, whose son has been missing for 18 months. Ruth's personal life therefore conflicts and collides with her demanding work helping people deal with grief and post traumatic stress disorders. 
The title comes from the phrase coined by the British paediatrician D. W. Winnicott who believed constant mothering damages a child's natural development.  
The conversation delves into the respective dramatic events of each novel - the widening gulf between mothers, fathers, husbands, wives and teenage children, sibling rivalry, the overwhelming sense of guilt in not being the perfect parent.   
Beckerman and Thomas paint such detailed portraits of their characters who draw the reader into their sad and shattered lives with flash back episodes to illustrate key events, past and present. Two very different, enlightening, empathetic stories on motherhood which resonate with such truth and honesty.
This event took place on Monday 12th August at the Edinburgh International Book Festival.
"If Only I could Tell You" by Hannah Beckerman is published by Orion.
"A Good Enough Mother" by Bev Thomas is publised by Faber & Faber.