Image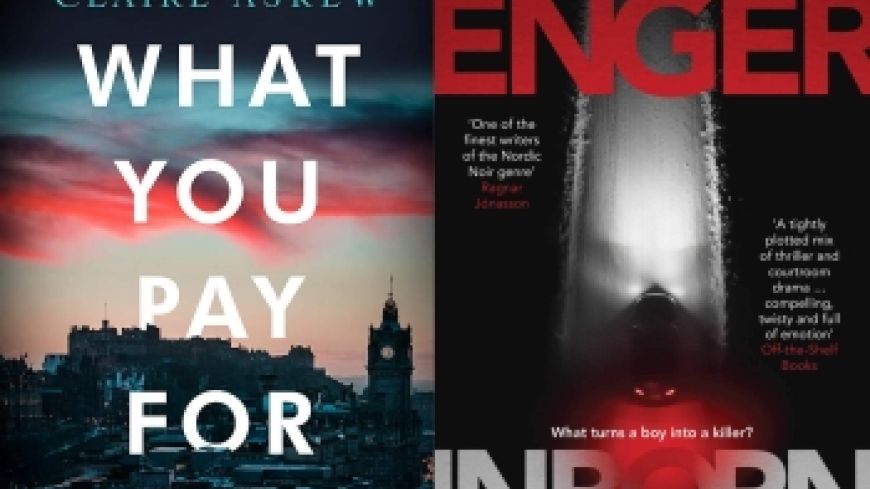 Performers
Claire Askew, Thomas Enger (writers), Russel D. McLean (presenter)
From Nordic Noir to Tartan Noir, crime writing is a brutal, grisly business across Scandinavia and Scotland.  
Claire Askew from Edinburgh is a poet as well a writer of crime fiction and the Writer in Residence at Edinburgh University. Thomas Enger from Oslo is a former journalist whose Henning Juul books are best selling thrillers, translated and sold in 31 countries. Presenting this event is Scottish crime writer, Russel D. McLean.
Claire's second crime novel is called "What you Pay For" featuring again Detective Inspector Helen Birch, a character Russel describes as a woman he would like to have a pint with. This is exactly how Claire would like Helen to be viewed, a lovely, local gal. Usually female detectives have be smarter than men but Helen is just a normal, nice woman doing a hard job.
The double edged narrative switches between her vendetta against a criminal gang and her own family trauma – it's been fourteen years since her brother disappeared without trace. Claire recalls the true life incident when John Darwin faked his death in a canoeing accident with his wife as an accomplice but their children were kept ignorant of the truth.
"Inborn" by Thomas Enger focuses on a murder investigation in a Norwegian village, where the main suspect is a 17 year old school boy, Even. First of all this story was created as a book for young readers, but he was advised to adapt it for adults.  
How did he capture the voice of a teenager? Enger replies that whether a character is 18 or 89, an author has to illustrate their personality.  "I was 18 once, so I channelled my younger self into Even".
A fascinating discussion is about two recent media articles: A Guardian feature questioned why were there few novels reflecting politics and social issues,with no mention of crime fiction.  Lucy Ellmann also wrote a column revealing that she thinks that crime fiction is over-rated and would never read it.
For Claire and Thomas, crime novels explore the very essence of humanity and is the best genre to describe contemporary life and gives an accurate portrait of today's society.  
After 50 minutes, Mr McLean gave the audience the opportunity to take part, and five or six hands shot up. However, only two people were picked to ask questions as the presenter continued to dominate the conversation.  Having mispronounced Claire's surname at the start, he also made an inappropriate comment  about the fact that she was hooked and inspired to write a second crime novel was akin to being addicted to drugs, and joking, "You are a Poet and you know it."
More suited for Fringe stand up comedy not a literary event in Charlotte Square Garden.  
Show Times:
Claire Askew and Thomas Enger took part in this Eurocrime Scribes event on 25 August, 2019 at the EIBF
 "What You Pay For" by Claire Askew is published by Hodder & Stoughton
"Inborn" by Thomas Enger is published by Orenda Books.