Image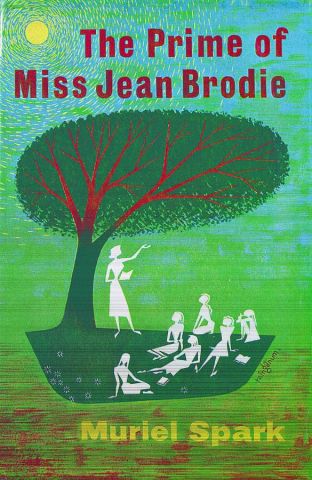 Performers
Alan Taylor, Candia McWilliam with Gail Wylie (chair)
As part of the Muriel Spark 100 celebrations, Alan Taylor, literary critic, writer and close friend of the late Muriel Spark, and Candia McWilliam, the award winning novelist discussed Spark's most famous creation in her 1961 novel, The Prime of Miss Jean Brodie.
Set during the 1930s at the Marcia Blaine School, Edinburgh, an inspirational teacher selects a set of six bright young girls to be nurtured under her artistic, cultural wing. Written in just six weeks at her family home in Bruntsfield, the backdrop is autobiographical with Jean Brodie modelled on Miss Christina Kay at James Gillespie's.
"I fell into Miss Kay's hands at the age of eleven …. she entered my imagination immediately. I started writing about her even then. Her accounts of travel were gripping fantastic. I wrote poems about her various holidays in Rome, Egypt, Switzerland. I had always enjoyed watching teachers. We had a large class of about forty girls. A sole performer on stage before an audience sitting in rows looking and listening is essentially theatre. Muriel Spark, Curriculum Vitae
As Alan Taylor commented she was 'a character in search of an author,' who is much later transformed into 75% of Miss Brodie, blurring fact and fiction. He describes how Miss Kay led a quiet life living within sight of the Castle on Grindlay Street, a religious woman who was, as many people were at the time, pro-Fascist. Photographs show her in a cloche hat, which she made herself having seen the fashionable styles in Jenners. He adds that it would be marvellous to find those early descriptions by Spark about her enigmatic teacher, perhaps hidden within her extensive archive at the NLS. (She kept every manuscript, scrap of paper and receipt).
We observe Jean Brodie through the eyes of the girls, her glamour and poise, as well as her two colleagues, Mr Lowther and Mr Lloyd. She enthrals and enchants the girls (and Lowther), with a sense of aura and magic. But as they grow older, they learn the truth behind her ideals and become disenchanted with this flawed, fascinating and tragic woman whose ultimate betrayal by one of her set is deeply moving.
In between informative and amusing anecdotes, Gail Wylie of the Muriel Spark Society, steers the discussion with a rather serious tone to question and analyse the text and specific vocabulary.
In 2005, the novel was chosen by Time magazine as one of the one hundred best English-language novels from 1923 to present. But why should it endure over the decades? Jean Brodie became internationally famous through the film version starring Maggie Smith in her Oscar winning role - "sometimes people even think that she wrote the novel" comments Alan, which brings an outburst of laughter from the audience. Candia believes that it is not actually Spark's best work, (she recommends The Driver's Seat and Memento Mori) but is certainly a modern classic which you can re-read regularly to meet Miss Brodie afresh each time.
We certainly learn all about Miss Jean Brodie, a colourful insight into her character and the novel which is described as both rich and sad, as dense as it is slender: the crème de la crème indeed.
"Appointment in Arezzo: a friendship with Muriel Spark" by Alan Taylor
"The Prime of Miss Jean Brodie" by Muriel Spark (introduction by Alan Taylor).
"Robinson" by Muriel Spark (introduction by Candia McWilliam).
All published by Polygon.