Image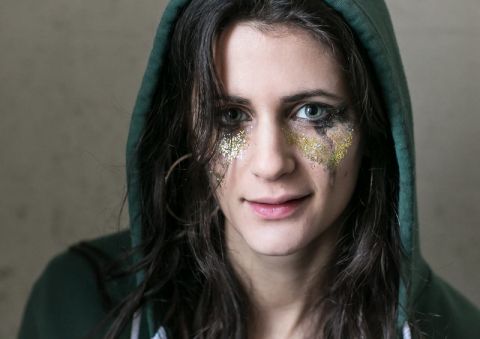 Company
Some Riot Theatre
Production
Peter Taylor (Director), Lucy Burke (Writer)
Performers
Em Stott (Molly), Anthony Fagan (John)
Some Riot Theatre are back to Glitter Punch even more Fringe-goers this year after 2016's sellout show and a critically acclaimed run at The King's Head Theatre in London.
Through the intimate scribings of a 16-year-old's diary, we follow Molly - who isn't the best with words, and feels physically inadequate - as she meets John and falls head over heels in love.
Idyllic in its exploration of young love and coming-of-age, the journey we see Molly(Em Stott) is not unlike many other teenagers - problems at home, problems in education, problems with oneself, yet finding solace in a partner. Stott's cutaways to the audience form the backbone of the entire piece as this inexperienced girlfriend shares her woes and wonders of being in love, and being loved.
Just as the 55 minute romance drama begins to drag, feeling as if it will never draw to a close but leave the audience stuck in a perpetual happily ever after, the real no-so-glittery punch is thrust into the play.
This piece of timely theatre leaves one incapable of divulging details without destroying the effect. All that can be said is it is worth persevering with the sickly sweet, flowers and hearts romance for the impact of its ending.
3 - 28 Aug (Not 14), 13.15