Image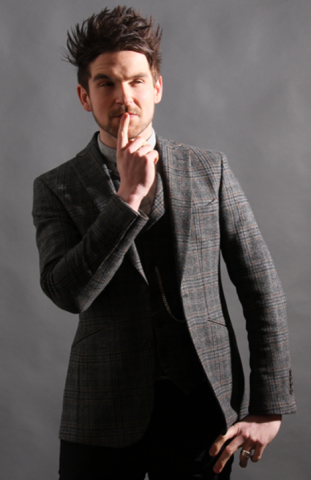 Company
Lee Martin for Gag Reflex in Association with Kilimanjaro Live
With thrills, chills and exceptional charisma, Colin Cloud: Exposé exposes more than human behaviour. Do not think about anything too embarrassing – he will know.
Colin Cloud is an absolute master of mentalism. Working with his forensic knowledge of how people work, how we think and how we associate, he pulls facts out of thin air that truly feels like he is reading your mind.
Although he has his effects and his staging, the performance is wonderfully stripped back, exposing the pure form of his mentalism; the powers of suggestion, planting an idea or getting a read on someone. What is most impressive is that he picks people out of the audience, most of whom he doesn't even get near. Some things he explains, some things he doesn't, and most will have you wondering how on earth he knew.
Both his content and execution are impeccable. There is a variety in the things he does which shows off different aspects of his intuition. His finale injects a danger to an otherwise awe-inspiring performance and brings real life down with a shudder at the end of his spectacle.
There are many things to be learned from a show like this, not least his inspiring message about what we can decide of our own mind-set. He will seduce you with his intellect, stun you with his precognition, and inspire your awe. An utterly incredible performance.
Times: 3rd-28th August, 9pm
Tickets: £10-£12 (£9-£11)
Review of Colin Cloud's 2015 Fringe show, Colin Cloud: Kills, by J.D. Stewart
"Colin Cloud: Kills it in Person" - An interview by J.D. Stewart