Image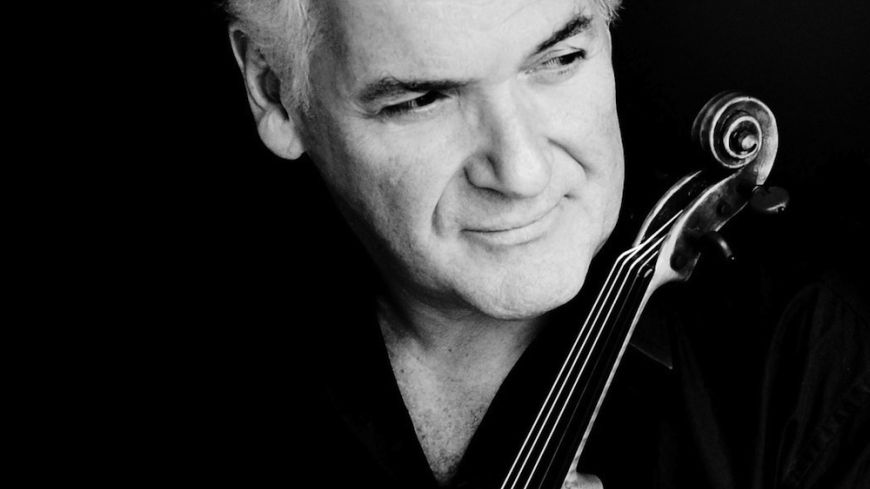 Company
Zuckerman Chamber Players
Production
Queen's Hall Series
Performers
Pinchas Zuckerman (violin, Amanda Forsyth (cello), Angela Cheng (piano)
At 11am on Wednesday 28 August 2013, the morning after his performance of Bruch Violin no. 1 with the Royal Scottish National Orchestra, Pinchas Zuckerman's sprightly attack, rhythmic vitality and vibrant vibrato were to be heard again, this time by a packed out Queen's Hall in Edinburgh for a recital with pianist Angela Cheng and cellist Amanda Forsyth. In Beethoven's Piano Trio in B flat Wo039 – written within a few months of the famous Archduke Trio of the same key, and possibly a postscript to this - Angela Cheng was full of elegance and charm. Utterly at one with the piano, her technical freedom, long sweeping legato lines and emotional connection with the artistry of each note, made us yearn to hear more of her playing.
The far left and far right of the balcony at the Queen's Hall were cluttered with 40 or so of the audience, standing sheepishly and swaying like blades of grass in the wind. 20 or so chairs provided on either side would comfort them and distract us, and the artists, less at future performances. The second half of the recital featured Mendelssohn's mighty D minor piano trio, in which the player's accomplished sense of ensemble came into its own. The close musical connection between players was paramount as melodic lines were passed around beautifully intimately, like three family members sharing together a special celebratory supper. The tempo of the scherzo was so ambitiously brisk – and carried off with such flair and panache – that it at achieved an impressed giggle from the audience, who clung to the edge of their seats, as if on a whirling fairground ride.
The true highlight of this performance though was Zoltán Kodály's titanic Duo Sonata for Violin and Cello Op. 7 – a great rustic beast with a rich warm heart, a cool cunning head and a nimble set of dancing feet. Flowing with intense Hungarian full-bloodedness, this colourful, sometimes nostalgic, sometimes haunting, often programmatic work demonstrated the flexible virtuosity of Zuckerman and Forsyth in every bar. The folk-like, gypsyesque lines skipped and sparkled wildly between the two string players - whose music came flashily alive - roaring like lions, serenading like larks, swarming like bees and painting a magically vivid panorama of fresh and enormous Hungarian landscapes – it was musically intoxicating.