Image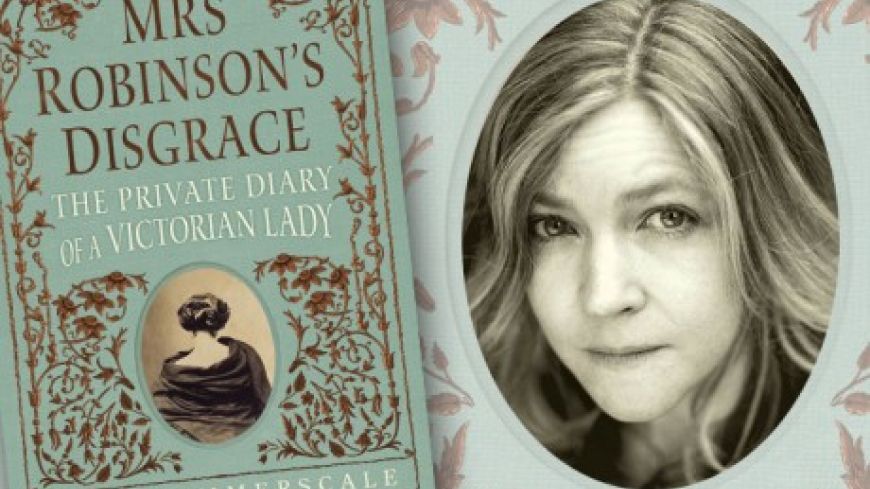 Performers
Kate Summerscale, Charlotte Higgins
Kate Summerscale is renowned for her non fiction "thriller", The Suspicions of Mr Whicher (one of the earliest Scotland Yard detectives), which covers his investigations into a sensational British murder case in 1860. Now in her new biography, Mrs Robinson's Disgrace, she turns to the real life scandal in the secret romantic life of a Victorian lady in Edinburgh.  
The presenter for the event, Guardian journalist Charlotte Higgins, began the conversation with a detailed description of the "tightly plotted" story of Mrs Isabella Robinson who in 1850 lived in Moray Place, just down the road from Charlotte Square in the New Town. 
We heard all the details about Isabella, her husband Henry and the fateful meeting at a party in Royal Circus with a handsome doctor Edward Lane,  ten years her junior, with whom she became besotted. 
She kept a diary to record her thoughts, feelings and passionate fantasies, until Henry found it several years later and accused her of infidelity.   A scandalous divorce case began. 
Unfortunately,  the presenter revealed more and more about Isabella and Edward's mother-in-law, Lady Drysdale as well as the adventures of  her son George. As it is likely the majority of the book festival audience had not yet read the book, the discussion between Charlotte and Kate was a complete plot spoiler.  We were even informed of how the relationship between Isabella and Edward continued when he moved to England to work in a medical spa clinic.  
Event: 23 August 2012
Only when questions from the floor were invited did we hear some fascinating details on the research for the book – Kate visited Edinburgh to read letters and papers kept at the National Library.  She also explained her background as an obituary writer who thus enjoys piecing together a person's life, researching family trees to solve a mystery. Her new book is a blend of "facts, emotional heart and a touch of imagination" to speculate the truth.
When I met Kate Summerscale afterwards to have my book signed, I asked if she had visited the New Town houses in Edinburgh for her research. She had indeed, actually staying in the Robinsons'  Moray Place former home, now  a B&B, so that she was able to experience the same Georgian architecture and sense of place where Isabella lived and wrote her diary, dreaming of Edward.  
Now that would have been infinitely more interesting to learn about during the discussion, rather than hearing virtually the entire narrative of the book. That is not what a "meet the author" event at the Book Festival is about – and just like a film, play or book review, the writer should not give away the ending!